Wingstop Menu - Your One Stop For Wings
19 Oct 2011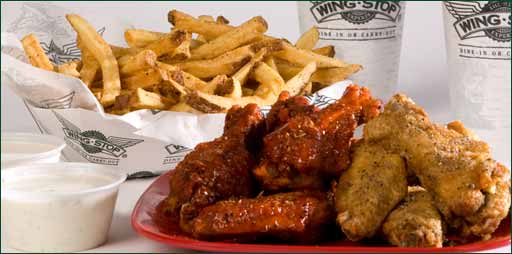 Anyone who has been a regular at the Buffalo Wing Festival (for the past 3 years at least) will know that it is no wonder that the Wingstop restaurant has so far served one billion wings and is still counting! The secret to such a remarkable selling frequency lies in the Wingstop Menu, which includes chicken wings tossed in 9 different flavors. These flavors are – Atomic, Cajun, Original Hot, Mild, Hickory Smoked BBQ, Lemon Pepper, Garlic Parmesan, Hawaiian, and Teriyaki. Take a look:
Regular Wings
This is a traditional favorite at Wingstop, where a lot of flavorful meat surrounds the bone. What's more! These regular wings are not breaded but simply tossed in your choice of flavor.
Boneless Wings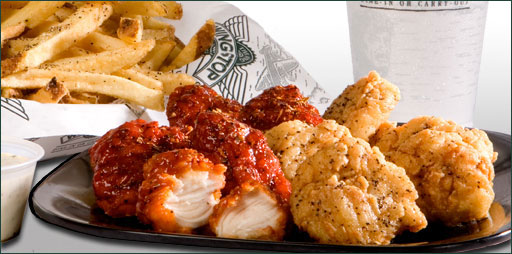 For those who are not too keen to chew on the bone and want all the meat on their plate, these breaded boneless wings are the right choice, especially when these are served with your choice of 9 Wing flavor.
Boneless Strips
Another favorite on the Wingstop Menu, these are white meat strips, breaded and fried and then tossed in your favorite wing flavor. Although there is less meat to eat in every bite but the flavor remains intact and you can eat it perfectly with a dipping sauce.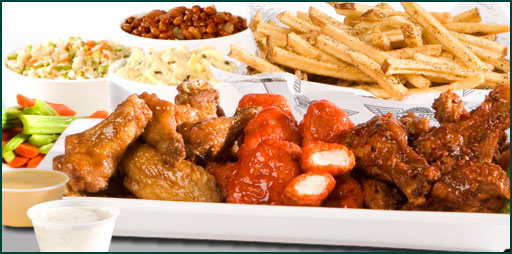 Combo Meals
Going beyond the regular, boneless wings or boneelss strips, Wingstop makes sure you get to mix n' match a little bit. That is where the Combo Meals come in and all these meals are served with fresh-cut fries, a dip and a fountain drink.
Family Packs
The family packs at Wingstop are another economical and delicious way to eat out with your family and friends. You get the family packs in different sizes, like – 35 Pc Regular or Boneless Wings, 50 Pc Regular or Boneless Wings, a whopping 75 Pc regular or Boneless Wings, and an enormous 100 Pc Regular or Boneless Wings.
Sides
Now that you are familiar with the wings part of the Wingstop menu, here is something extra for you in the form of delicious sides, which includes Homemade Potato Salad, Creamy Cole Slaw, and tangy Bourbon Baked Beans. The restaurant recommends that these sides "are a must to add to your order."
Overall, this menu is a wake-up call for all the wings-lovers, who don't seem to get enough of these delicious, breaded or unbreaded, sauced delicacies, served in a friendly atmoshere.
 Image Courtesy: wingstop.com
Wingstop Menu - Your One Stop For Wings