Earls Menu – Addictive, Euphoric & Irresistible
19 Oct 2011
From a humble beginning as a beer and burger joint, the Earls has come a long way in terms of a comfortable atmosphere and an upscale dining experience. For the Earls, the world cuisine is their oyster and taking inspiration from world's most popular cuisines, the restaurant gives them the authentic Earls spin. It is because of this authentic Earls menu that the restaurant has come to have more than fifty restaurants in the United States and Canada.
Earls Menu – Addictive & Irresistible:
Right from the soups, salads, breads, pastas, and pizzas, the Earls Menu prides itself in being not only addictive and euphoric but also immensely irresistible. Here are your choices:-
Features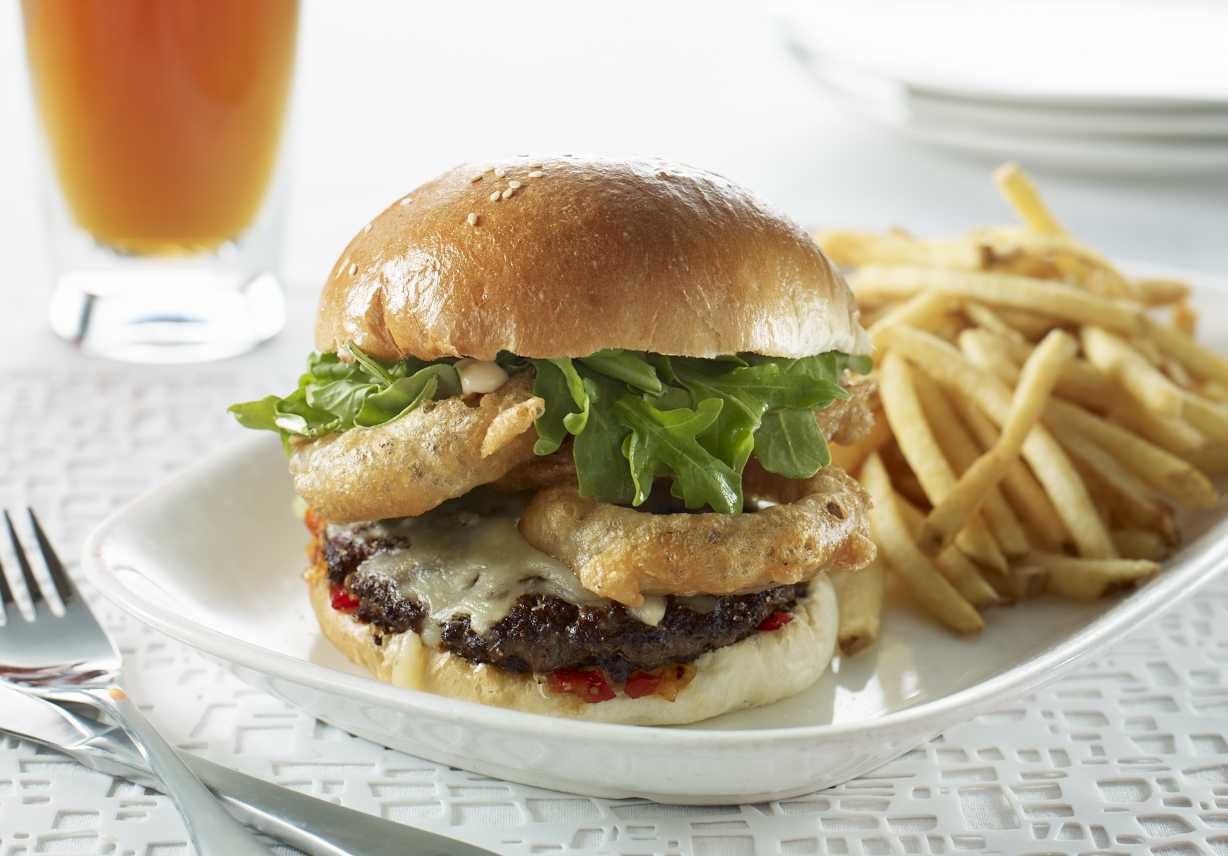 These special menu items are some famous seasonal recipes, which the guests can enjoy at leisure. You can choose out of the following –
Tuna Poke Nachos: These are nachos with a twist. Made with crisp togarashi wontons, tuna, cucumber, avocado, and tomato poke, these nachos also contain spicy mango coulis, sliced serranos, and crushed macadamia nuts.
Pulled Pork Sandwich: This classic sandwich is made with BBQ braised pork, topped with chipotle mayonnaise, red onion, and coleslaw, and is served with sesame seed burger bun.
Maple Glazed Salmon Salad:  A tasty option in the Features section of the Earls Menu, this salad is made with green beans, warm butternut squash, farro, goat cheese, organic greens, and spinach, with an assortment of garnish int he form of dried cranberries, salted pumpkin seeds, lemon honey viniagrette, and maple butter glazed salmon.
Autumn Pumpkin Pie: This seasonal pie is served at the Earls, dusted with cinnamon sugar, and topped with freshly whipped cream.
Soups, Salads & Breads
The variety of soups, salads, and breads served on Earls Menu is simply amazing. If you are one who likes to keep it light even when dining out, then we are sure you will not miss this section. Here are your choices:-
Rosemary-Oregano Pan Bread: This is an Earl's specialty, made with herbs, extra virgin olive oil, and aged balsamic vinegar.
Mixed Field Greens: Feta Cheese, organically-grown greens, apple juliennes, and candied pecans come together to make this delectable salad of mixed field greens.
Pastas, Woks & Entrees
Mediterranean Linguini with Chicken: Chicken is pan-fried and tossed along with marinated roasted red peppers, grape tomatoes, kalamata olives, and crumbled parmesan and feta cheeses and served with a drizzling of olive oil.
Spicy Seafood Linguini San Marzano: This spicier version of linguini is made with seafood instead of chicken. The seafood is usually scallops, prawns and seasonal white fish, which is breaded in herbed bread crumbs and cooked with tomato sauce, garlic, and crushed chilies.
Snack + Share
Looking for some quick snacks to share with your gang of girls? Then here are your choices:
Los Cabos Chicken Tacos: Grilled white corn tortillas are filled with chicken poached with tomatoes, cheddar and Jalapeno Jack cheeses, and topped with avocado corn salsa, shredded lettuce, cabbage, and dressed in honey lime. A truly Mexican delight!
Prawn Dynamite Roll: Prawns, covered in panko bread crumbs, mango, avocado, cucumber, and slathered in togarashi mayo and maple soy reduction, are decorated with toasted black sesame seeds, with wasabi on the side.
Pizzas
Pizzas, though not the mainstay of the Earls Menu, are still a good enough choice to pick as these come in seriously delicious toppings, which range from prawns, sundried tomatoes, salami, chorizo, etc. Right from the Californian Prawn Pesto and The Italia to The Naples, enjoy these pizzas along with a beverage of your choice.
Treats
End your delicious meals with any of the treats served on the Earls Menu. Choose Chocolate Sticky Toffee Pudding, which is made with a warm rich chocolate cake, chocolate and toffee sauces, with a scoop of Mario's Gelati vanilla bean gelato, or the classic New York Style Cheesecake, served with homemade blueberry compote, or the Autumn Pumpkin Pie.
Eating at the Earls becomes easier with the help of this blog on the Earls Menu, which, we are sure, you would have found useful.
Image Courtesy: earls.ca 
Earls Menu – Addictive, Euphoric & Irresistible