Fuddruckers Menu – Making The World's Greatest Hamburgers
11 Oct 2011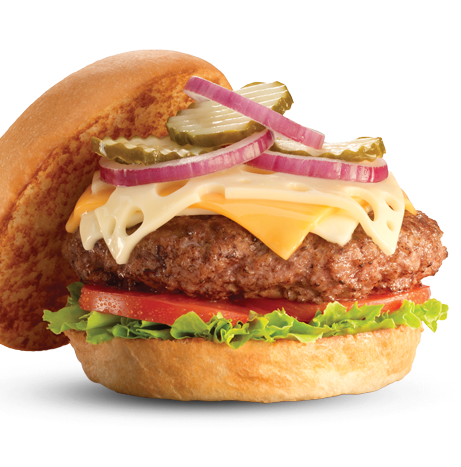 When they first opened in 1980, the Fuddruckers' owners knew they were meant to "create the World's Greatest Hamburgers" and that is what they have been doing since then. The Fuddruckers Menu takes pride in serving fresh, never frozen, 100% All-American premium-cut beef, served in 1/3, 1/2, 2/3 or 1 lb patties, and grilled to order.
If that has already got your mouth watering, read on to drool more:-
The Fuddruckers Menu – A Peek
The Original Fudds
This is the star on the menu, which has been an ever-popular offering at the Fuddruckers ever since they opened. These burgers are the original offerings on the Fuddruckers Menu, made with vegetarian-fed beef and served atop extremely fresh, sesame-topped bun.
Specialty Burgers                                 
The Fuddruckers doesn't rest with just their Original Fudds, so you have a whole section of burgers, which traverses the length and breadth of the country to come up with some amazingly tasty burger varieties. Sample these:
Southwest: Go Southwest with this burger filled with Smokehouse bacon, guacamole, and pepper jack cheese.
The Works: Enjoy the works of the chef with the Smokehouse bacon (once again!), American cheese, and grilled mushrooms.
Three Cheese: Go cheeselicious! with a great combination of American, Cheddar, and Swiss cheeses. Definitely a dairy overdose!
Inferno: Your mouth will be set on fire if you try this one made with spicy jalapenos, caramelized onions, and Pepper Jack Cheese. Keep the glass of milk handy!
Swiss Melt: This refined burger is served with sautéed mushrooms, grilled onions, and a healthy dose of Swiss cheese. You can almost hear the cow say "Mooooo!"
Chicken Sandwiches
Crispy Chicken: Skinless, boneless chicken breast is dipped in beer batter and deep-fried, before joining the usual trimmings of a burger and served inside the bun.
Grilled Chicken: In mood for something healthier? Don't worry, you can order the skinless, boneless chicken breast, grilled to your taste.
Bacon & Swiss: A crispy fried or grilled chicken breast is joined by Smokehouse bacon and Swiss cheese, to make this savory treat.
Firehouse Buffalo: Some of us cannot do without their daily dose of heat, which comes in the form of Fudds' very own Red Hot Buffalo Sauce, inside which a crispy chicken breast is dipped profusely.
Platters
Chicken Tenders: Chicken breast is served with wedge-cut fries and dipping sauce on the side.
Chopped Steak: Grilled onions and mushrooms accompany the chopped steak, which you can devour with a side salad.
Fish N' Chips: The eternal favorite of diners, this platter is served with wedge-cut fries and homemade coleslaw.
Salads
Wanna go easy on calories? Try the delectable salads offered on the Fuddruckers Menu. Your choices are:- The traditional favorite Chicken Caesar, the quirky Market Toss, grilled beauty Taco Salad, and  the beautiful Napa Valley.
Just for Kids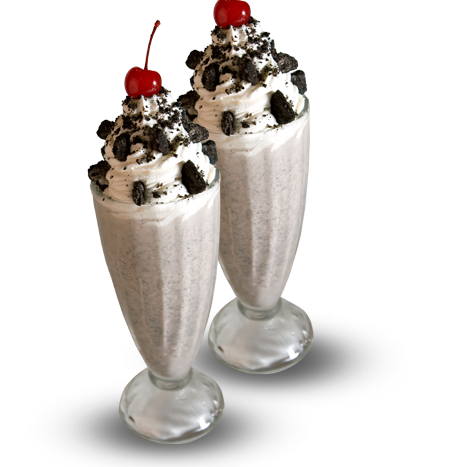 What do kids want when they go with their parents to dine out? Just a bit of the devilish foods, which they are normally not allowed to eat. So understands the Fuddruckers, who serve up almost every kid fantasy on the kids' menu, which includes:- Hamburger, Hot Dog, Grilled Cheese, Mac & Cheese, Cheeseburger, Chicken Bites, and Mozzarella Sticks.
Fudds' Exotic Burgers
Going a step ahead from steak, bacon, and chicken, the Fuddruckers travel into exotic category with burgers made with meats from buffalo, elk, and wild boar. Served on what buns, with your favorite toppings, the World's Greatest Burger experience continues.
The rest of the menu is made up with the usual favorites at Fuddruckers like Hot Dogzilla, Turkey or Veggie Burgers, Grilled Salmon, Mozzarella Sticks, Tricked Out Nachos, Milkshakes, and cookies.
The Fuddruckers is a fun place to be in, where you can just enjoy your time with family and friends and gorge upon the burgers of your choice picked up from the Fuddruckers Menu
Image Courtesy: fuddruckers.com 
Fuddruckers Menu – Making The World's Greatest Hamburgers