Whataburger Menu - What's New?
7 Oct 2011
For those who have never dined at the Whataburger fast food joint, they are missing out on some of the most delicious burgers, which also explain the term "freedom of choice" like no else fast food outlet. The essence of gastronomic autonomy lies in the Whataburger Menu, which, though classified into sections, is still loose enough for you to make your own choices in terms of the meat, condiments, cooking process and pretty much everything else.
Whataburger Menu – Born Free
The USP of this outlet is that you can always order your meal just the way you want it. What's more! You get everything hot, fresh, and just off-the-grill. Let's talk more about the menu now:
You would wonder at how many delicious combinations there are in which Whataburger serves you the biscuit.  Sample for yourself:
Biscuit and Gravy: A buttermilk biscuit is served in the company of white, creamy pork sausage gravy. An absolutely divine combination, which is simple on the palette too!
Other combinations of biscuits are:- Biscuit Sandwich + bacon, egg, and cheese, Biscuit Sandwich + sausage, egg, and cheese, and Honey Butter Chicken Biscuit.
Breakfast
Breakfast on a Bun with Bacon/Sausage: Didn't we tell you that the food at Whataburger was simple and you were free to choose your combinations. This meal is served in the form of egg, American cheese, and pork sausage/bacon over a toasted white bun.
Breakfast Platter with bacon/sausage: Once again, you have a choice between bacon or pork sausage, but the rest of the paraphernalia remains the same:- scrambled eggs, biscuit, and hash brown sticks.
Pancakes: There is plenty of pancakes to devour at the Whataburger joint, especially if you are in a mood for a Sunday breakfast, where you enjoy these deliciously cooked pancakes with a variety of choices, like margarine, syrup, bacon, and pork sausage patty.
Taquito: Another breakfast option, served with a lot of combinations. You can enjoy this Mexican breakfast item with a variety of fillings like potato, chorizo, sausage, bacon, egg, and cheese.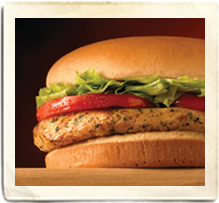 Burger
You must be wondering what happened to the burgers? We are talking of Whataburger and there is no mention of the good ole' burger? Well, putting your speculations to rest, here is the list of choices:-
Justaburger – Pure American beef patty, served inside a four-inch white bun, along with mustard, pickles and onion.
Whataburger – This special treat is a combo of 100% Pure American beef patty, with mustard, lettuce, tomatoes, pickles, and onions, inside a five-inch white bun. This burger is also available in the following choices:- Whataburger Double Meat, Whataburger Triple Meat, and Whataburger Junior.
Other than burgers, the main meal section also serves:-
Chicken Strips (in 1, 2, 3, and 4-piece sizes)
Grilled Chicken Sandwich
Honey BBQ Chicken Strip Sandwich
 As you can see for yourself, the Whataburger Menu is not just about burgers but a lot more. However, if you are looking for a fine dining experience, along with the frills of sophisticated eating out, then this outlet may not be an ideal choice. This fast food joint is more of a suitable choice for casual dining out.
Image Courtesy: whataburger.com
Whataburger Menu - What's New?