Bahama Breeze Menu - Get The Caribbean Taste
4 Oct 2011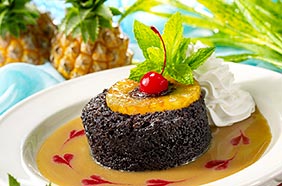 Wanna have the real taste of Caribbean-inspired cooking of fresh seafood, chicken, and steaks, along with some refreshing tropical drinks? Come to the Bahama Breeze restaurant. Founded in 1996 in Orlando, Florida, this restaurant's menu is the perfect antidote to patrons seeking an authentic gastronomic experience.
A peek into the Bahama Breeze Menu:
Appetizers
What better way than to start it with appetizers and the Bahama Breeze Menu offers you a good choice for that:
NEW Classic Cheeseburger Sliders
As is evident, these are a new addition to the menu and are made with caramelized onions, mustard aioli, and dill pickles, and served upon toasted brioche buns. You will find it hard to stop at just one!
NEW Wood-Grilled Chorizo Sliders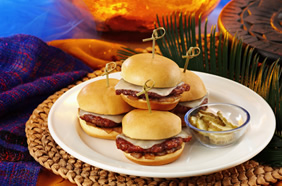 Again a new member in this section of the menu, the wood-grilled Chorizo is also served on toasted brioche buns, to the accompaniment of caramelized onions, ballpark mustard, and melted Manchego cheese. Pure yummy!!
NEW Buttermilk Fried Chicken Sliders
Who can resist a good platter of fried chicken breasts, especially those marinated in buttermilk? This dish offers you exactly that but with more goodness of the toasted brioche buns and sides of crisp pickles and citrus aioli.
Crab Claws St. Thomas
Living upto the seafood tradition, the Bahama Breeze restaurant serves up the Blue Crab Claws, made in Island citrus butter, and served with fire-toasted Cuban Bread.
Another one of the restaurant's popular appetizers, these crispy large shrimps come hand-breaded in sweet n flaky coconut and served with the in-house delicious citrus-mustard dipping sauce.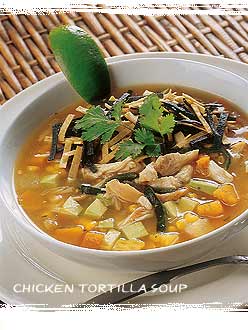 Soups and Salads
Now for something healthy and delicious! The collection of seafood soups and salads served at the Bahama Breeze restaurant is as eclectic as it is tasty. Here are your choices:
Bahamian Seafood Chowder
This is sumptuous, cream-based chowder, filled with shellfish and vegetables, and topped with fried shrimp.  A perfect choice for a light lunch.
Chicken Tortilla Soup 
Nothing says Mexican like tortilla and when it comes with chicken, Americans are bound to lap it up. That is what happens with this concoction of roasted chicken broth, vegetables, chicken, and fresh avocado.
Cuban Black Bean Soup 
Another Mexican favorite, this black bean soup is prepared with the slow-simmer technique and is served with yellow rice, another delectable combination!
Breeze Salad
This is what the name suggests. This salad comes to your table like a breeze and it goes into your mouth also like a breeze. It is loaded with fresh greens, Roma tomatoes, cucumber, pumpkin seeds, and tropical vinaigrette. A perfect choice for someone struggling to lose weight!
Fresh Fish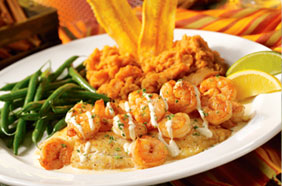 You must be wondering why there is no mention so far of any seafood dishes in the menu of a restaurant that prides itself on being a storehouse of seafood? Wait no more because the kind of fish offered at Bahama Breeze is aplenty and all the fish is freshly sourced. Right from Tilapia, Salmon, and Mahi-Mahi to Shrimp, you get the popular choices in seafood, cooked the way you like them. You can order your fish wood-grilled or fresh sautéed.
Desserts
What is dining out without your dose of the sugary sweet? That is why the best way to end a good meal is on a decadent note. Choose between Key Lime Pie, Chocolate Island, Bananas Supreme or the classic Dulce de Leche Cheesecake.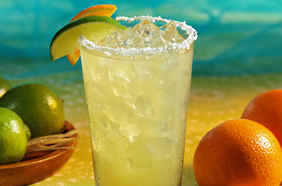 Beverages
For the liquid taste of the Caribbean, head for the beverages section of the Bahama Breeze Menu, which offers you every possible taste in the beverage-land. Here is what you can order:
Skinny Mojito: Going by the name, this drink should be fit with anyone even a little bit concerned about their waist-size. However, that does not mean that others cannot have it.
Skinny Five Citrus Margarita: This one is a loaded drink made with Premium Cabo Wabo Blanco Tequila, five citrus mix, Cointreau, and fresh lime juice. 
Skinny Pom Paloma: This refreshing drink is infused with the all natural passionfruit Vodka and grapefruit juice, the Cabo Wabo Reposado Tequila, with a topping of Fresca.
If the hustle and bustle of the city life gets to you, head for the nearest Bahama Breeze and dip into its menu for a refreshing Caribbean experience.
Image Courtesy: bahamabreeze.com, ifood.tv 
Bahama Breeze Menu - Get The Caribbean Taste