Del Taco Menu - Serving American And Mexican Cuisines
1 Oct 2011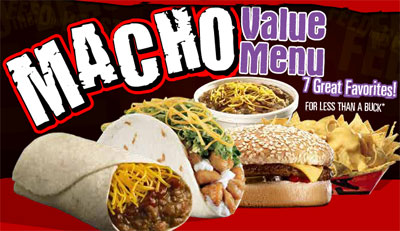 The Del Taco Menu, popularly known as the "Big Board," has something for everyone. Ever since the first Del Taco was opened in Yermo, California in 1961, this restaurant chain's menu has been a melting pot of the very best American and Mexican food, which offers you a respite from the mumbo-jumbo menus offered elsewhere. Read on to know more about this menu.
The real Mexican flavor of the Del Taco Menu comes through in the tacos section, which offers the following choices:-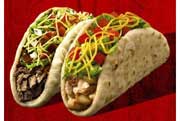 Macho Taco – This meat-heavy taco is filled to the brim with seasoned beef, spicy taco sauce, fresh salsa, lettuce, cheddar cheese, and sour cream. Eat it only if you can finish it!
Big Fat Tacos – This larger version of the original taco is loaded with grilled steak or juicy chicken, secret sauce or creamy chipotle sauce, tomatoes, lettuce, and cheddar cheese. You need a big appetite to down this one!
Other offerings in this section include – Chicken Soft Taco.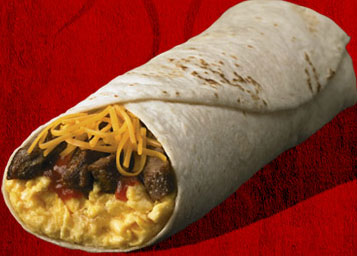 Burrito is the quintessential part of dining out Mexican style and Del Taco understands it the best. That is why it offers you not one or two but eight different choices starting with Macho Burrito (seriously loaded grilled chicken, beef and beans, red and green sauces, tomatoes, lettuce, onions, etc, slathered with sour cream), Del Beef Burrito (seasoned beef, zesty red sauce, and grate cheddar cheese make a simple treat), Veggie Works Burrito (this yummy treat is for the vegetarian customers, who should not feel ignored, so you get slow-cooked beans, rice, guacamole, zesty red sauce, tomatoes, lettuce, and sour cream.)
Burgers
Triple Del Cheeseburger and Bacon Double Del Cheeseburger, these two names are enough, we guess, to get you drooling over this section of the Del Taco Menu. The health fanatics may disagree, but the triple and double cheeseburgers are a glutton's delight.
Quesadillas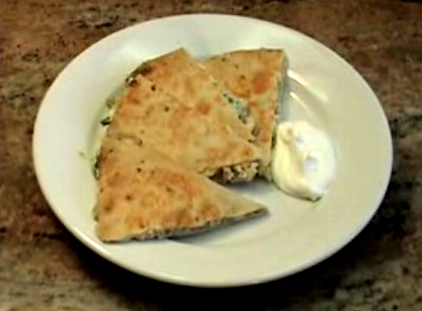 Quesadillas can be a wholesome Mexican delight with which you can treat your friends at a little less informal party. It helps that the menu offers quite a variety to choose from – Chicken Cheddar, Chicken Spicy Jack, Cheddar, and Spicy Jack.
Apart from these specific selections, the Del Taco Menu has something or the other for every type of customer. If you are looking to combine the goodness of all sections into one, go for the "Combo Meals", if you are looking for an energetic start to the day ahead, opt for the "Breakfasts," and if you are looking for something to share your evening drinks with, opt for "Nachos" or "Fries and Sides."
With so much on offer, isn't it a wonder that you are still sitting here, staring at the screen? Why don't you grab the car keys and head out to the nearest Del Taco restaurant and put this blog to test.
Image Courtesy: fast-food-nutrition.findthebest.com, foodfacts.info, phoood.com, brandingsource.blogspot.com, ifood.tv
Del Taco Menu - Serving American And Mexican Cuisines