Texas Roadhouse Menu - A Legendary Experience
6 Sep 2011
Did you know that the best thing about the Texas Roadhouse Menu is that it is quite elaborate? Right from the starters to entrees, it has a whole range of choice, which is sure to satisfy even the most finicky of the eaters.  By now, we know, you must be on the verge of drooling, so without much ado, we bring you a peek into this menu and hope you will find time soon to visit this amazing steak restaurant, which is all about legendary food and service.
JUST FOR STARTERS
Wanna get going at the Texas Roadhouse, start at the beginning, i.e., the starters. Here are your choices:
Baby Blossom: This dish is perfect for a couple to order. It contains the Texas Roadhouse's signature hand-battered onions, which are fried till
golden and served with the Cajun Horseradish sauce.
Fried Pickles: A heaped up basket of pickle chips, which are, once again, hand-battered and fried till golden brown, and served with a Ranch or Cajun Horseradish dip.
Rattlesnake Bites: Don't get scared. We are not serving you snakes here. It is just rounds of diced jalapenos and jack cheese, served in the authentic Texas manner, hand-battered and fried lightly, and served with the restaurant's signature Cajun Horseradish sauce.
Combo Appetizer: Wanna have something of everything? Coming up the "Combo Appetizer" where you can have Boneless Buffalo Wings (tossed in your choice of Mild or Hot sauce), Rattlesnake Bites, and Tater Skins. You can choose from among Ranch or Cajun horseradish sauces to use as dips.
SALADS
There is a healthier option for you on the Texas Roadhouse Menu, wherein you can order salads of your choice and try to balance out your meal, although, we are not sure whether or not you will be able to resist your urge to gorge upon the delicious fare being served on the other side of the fence. Anyway, here is the deal:
Grilled Chicken Salad: Crisp cold greens, marinated chicken strips, jack cheese, egg, tomato, bacon, red onions, and croutons are tossed together in the made-from-scratch dressing.
Chicken Caesar Salad: Tender chicken strips are grilled and tossed along with crisp hearts of romaine, fresh parmesan cheese, croutons into a zesty Caesar dressing.
Chicken Critter Salad: Although, you have chicken once again, this time, it is hot and crispy strips of chicken, served high on a bed of cold greens, jack and cheddar cheeses, egg, tomato, and bacon. This salad is also served with a made-from-scratch dressing.
HAND-CUT STEAKS 
USDA Choice Sirloin: The Texas Roadhouse Sirloin Steaks are their most popular product as far as this section of the menu goes. These
steaks are hearty, full of flavor and great value for money. You can have your choice from among 6, 8, 11, and 16-ounce cuts. Feeling hungry already?
New York Strip: A true steak lover should never let go of this opportunity to savor a steak that is aged with love and care to give you a flavor that is just a little bit extra tender.
Ft. Worth Ribeye: The Ribeyes served at the Texas Roadhouse are juicy and flavored enough for your taste buds because of being marbled throughout. The choice of 10, 12, and 16-ounce cuts is served with a choice of two sides.
Some of the entrees in this section may not be available at every outlet, so you will just have to go here and check whether this dish is available at the Texas Roadhouse restaurant located near your home.
FALL-OFF-THE-BONE RIBS
This is an award-winning entree on the Texas Roadhouse Menu. These ribs are slow-cooked in a signature blend of seasonings and BBQ sauce, served in either half-slab or full-slab, with your choice of two sides.
TEXAS SIZE COMBOS
Pulled Pork: As the title of this section suggests, these are giant portions for nimble eaters and only those who enjoy every bite of their meal should order these combos. This particular combo is of pulled Pork with BBQ Chicken, Ribs, or Grilled Shrimp, served with your choice of two sides.
Sirloin Steak: You get to order Sirloin Steak with BBQ Chicken, Ribs, or Grilled Shrimp.
BBQ Chicken: BBQ Chicken is served with either Ribs or Grilled Shrimp. 
CHICKEN SPECIALTIES
Since chicken is a favorite item for those who eat out throughout America, the Texas Roadhouse has taken it upon itself to serve an array of dishes made with chicken to its patrons. You can choose from among Country Fried Chicken, Grilled BBQ Chicken, Oven Roasted Chicken, Chicken Critters, and Smothered Chicken.
COUNTRY DINNERS 
Wanna have a taste of country dinners on your night out, try any of these choices and you will be immediately transported far away from your city, in some country diner, eating sumptuous meals served loaded. You can choose from among Grilled Pork Chops, Pulled Pork Dinner, Sirloin Beef Tips, and Country Fried Sirloin.
LEGENDARY SIDES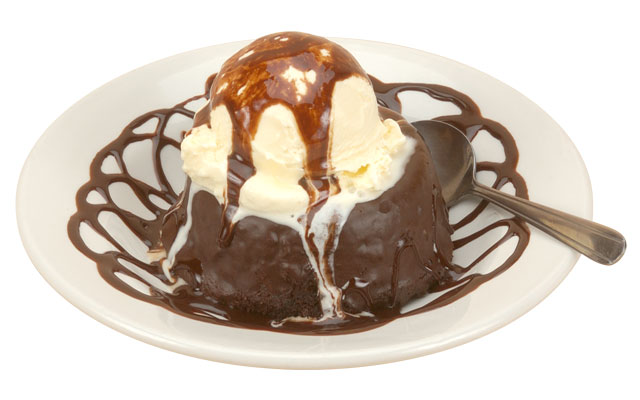 Whatever you order at Texas Roadhouse, you cannot do without any of these sides. Although, going by the taste of these side dishes, you would be tempted to order each one of these one by one, but you can also pick your choice from among Baked Potato, Sweet Potato Cup of Chili Baked beans, House Salad, Apple Sauce, Steak Fries, Fresh Vegetables, Mashed Potatoes, etc.
DESSERT
Desserts are definitely not the high point of a meal at the Texas Roadhouse restaurant. However, when you have already had your fill from such sumptuous dishes, not to mention the generous portions, who needs a dessert, right? Nevertheless, if you still want to satisfy your sweet tooth, here is what you can choose from among Granny's Apple Classic, Strawberry Cheesecake, and the good old Big Ol' Brownie.
The Texas Roadhouse Menu is a culinary journey where the destination doesn't matter. What matters is that you order your choice of a generous meal and get eating.
Image Courtesy: texasroadhouse.com
Texas Roadhouse Menu - A Legendary Experience