Panda Express Menu
5 Sep 2011
You will just love the variety of food available on the Panda Express Menu. From orange chicken, mandarin chicken to kung pao chicken, you can order everything that will surely tickle your taste buds. Panda Express is a casual restaurant chain, which is famous for serving American Chinese cuisine, and most of its dishes carry the Chinese flavor in American style.  
This California-based restaurant chain operates outlets mainly inside casinos, shopping malls, supermarkets, airports, strip plazas, theme parks, college campuses, and The Pentagon.
Entrees
The entree section of the Panda Express Menu is just amazing!!! It is the main section of the menu and it is build with dishes that are traditional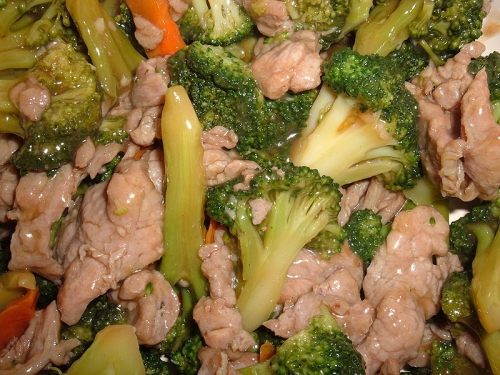 Chinese favorites as well as fresh new creations. Cooked in a wok, these dishes are absolutely delicious and can be enjoyed by everyone. What's more? You can order and design your own courses. There is Orange Chicken, Mandarin Chicken, Mushroom Chicken, Sweetfire Chicken Breast, Beijing Beef, Broccoli Beef, Kobari Beef, Crispy Shrimp, Honey Walnut Shrimp, Eggplant Tofu, Chicken Potstickers, and Cream Cheese Rangoons, phew!!! The list is almost endless.
2-Entree/3-Entree Plates 
With the Panda Express Menu you also get the freedom to design your own meal, be it with 2 or 3 entrees. You can pick your own choice of entrees, either two or three, steamed rice, fried rice, chow mein or mixed veggies and you have your own meal ready to be savored.
Panda Kids Meal
Everything is junior in this section, be it the entree, the fountain drink, or the Chocolate chunk cookie. However, even the kids are allowed the freedom of choice. They can choose their own Junior Entree and a choice of fried rice, steamed rice, chow mein or mixed veggies.
Image Courtesy: ifood.tv 
Panda Express Menu