IHOP Menu: Eat On
1 Sep 2011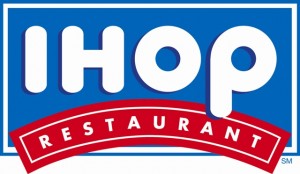 Did you know that by November 2010, IHOP had opened its 1,500th restaurant? Well, it has been almost a year since then and there have been many more IHOPs that have opened their doors to the loyal customers. The secret for this lies in the IHOP Menu, which promises to be innovative enough to satisfy every craving. Wanna know more about it? Here you go:
Hearty Omelettes
All these omelettes are made with a splash of buttermilk and wheat pancake batter, which makes them extra fluffy. Each omelette is served with three buttermilk pancakes or fresh fruit.
Big Steak Omelette: This omelette contains, apart from eggs, tender strips of steak, hash browns, green peppers, onions, mushrooms, tomatoes, and Cheddar cheese. You can enjoy with a bit of salsa.
Country Omelette: This omelette is a delicious blend of ham, cheese, onions, and hash browns. Its taste can be enhanced with a dollop of sour cream.
Hearty Ham & Cheese Omelette: This omelette is stuffed with diced ham, a rich cheese sauce, and Jack and Cheddar cheeses.
Bacon Temptation Omelette: You will get this omelette loaded with six strips of crispy bacon, a rich cheese sauce, Jack and Cheddar cheeses, and diced tomatoes.
Spinach & Mushroom Omelette: You will be forced to order another one after you savor this omelette made with fresh spinach, mushrooms, onions, and Swiss cheese rolled in a fluffy omelette. This is also topped with rich hollandaise and diced tomatoes.
French Toast, Waffles & Sweet Crepes  
This section of the IHOP Menu allows you to create your own Viva La French Toast Combo, with your choice of French toast and two eggs, hash browns, and your choice of two bacon strips or two pork sausage links. The French toast is available in the following flavors:
Original
Strawberry Banana
Blueberry           
Strawberry
Cinnamon Apple             
Whole Wheat with Banana Slices
CINN-A-STACK
All the French toasts come with cool strawberry topping, warm blueberry or cinnamon apple compote.
World Famous Pancake  Combos 
These Pancake combos are available with a choice of two same-flavored famous pancakes, served with two eggs, hash browns, and your choice of two bacon strips or two pork sausage links. Choose from any of IHOP's famous pancake flavors:
Original Buttermilk
CINN-A-STACK
Double Blueberry
Chocolate Chip
New York Cheesecake  
Strawberry Banana
Harvest Grain 'N Nut
Cinnamon Apple
Strawberry
Appetizers
Chicken Fajita Quesadilla: This Quesadilla is made with grilled, seasoned chicken breast, onions, green peppers, and tomatoes, wrapped inside a grilled flour tortilla with Cheddar and Jack cheeses. It is usually had with a dollop of sour cream and salsa. This quesadilla is also available as Steak Fajita Quesadilla.
Crispy Chicken Strips & Fries: The kids will love it when they are served an all white meat chicken strips, breaded and crispy-fried and accompanied by seasoned fries, garlic bread, and honey mustard dipping sauce.
Appetizer Sampler: This is a combination of all the favorite appetizers like Monster Mozza Sticks, Onion Rings, and Crispy Chicken Strips, all served with honey mustard and marinara sauces.

Bacon'n Beef Burgers
Get juicy and delicious burgers with bacon flavor in every bite and seasoned fries, onion rings, fresh fruit, soup or salad, and a dill pickle on the side. The bacon used in these burgers is hickory-smoked and you can choose from among:
Bacon 'N Beef Cheeseburger
Bacon 'N Beef Bacon & Egg Cheeseburger
Bacon 'N Beef Bacon Cheeseburger
Bacon 'N Beef Mega Mushroom Burger
Hearty Dinner Favorites
The hearty dinner favorites are served with your choice of soup, house salad or side Caesar salad and garlic bread, but that does not mean that the meals in themselves are any less tasty. You can make your choice from among:
Sirloin Steak Tips Dinner
Thick-Cut Bone-In Ham Dinner
Country Fried Steak
Grilled Tilapia Hollandaise
SIMPLE & FIT Grilled Tilapia
Delicious Desserts
Ice Cream Sundae: This simple dessert is made with vanilla ice cream smothered in your choice of hot fudge or cool strawberry topping.
Ice Cream Fruit Crepe: When you order this dessert, you get a fruit crepe crowned with vanilla ice cream and whipped strawberry topping.
Crispy Strawberry Banana Cheesecake: This one's our favorite too. This dessert is made with creamy cheesecake layered with caramel and chunks of banana, quick-fried in a flaky pastry tortilla. Strawberry topping, fresh slices of banana, and whipped topping take this dessert to another level.
Old-Fashioned Chocolate Cake : Need we say anything else about this dessert? Nah!
Trivia
IHOP has raised $8 million in support of the communities where their businesses are located.
Image Courtesy: ihop.com
IHOP Menu: Eat On