Dairy Queen Menu
30 Aug 2011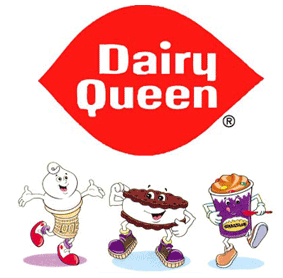 Have you heard of this exotic-sounding restaurant called Dairy Queen (DQ)? Well, this is a 60-year old restaurant chain, which operates on the simple sentiment of great-tasting food and tempting treats at all its establishments. The Dairy Queen menu  is a testimony to this service culture and you will agree too when you have a look at it.
DQ Eats
You can choose from among the choice of crispy, strip or tender grilled chicken to be wrapped up in a flour tortilla along with green leaf lettuce, shredded cheddar cheese and  ranch dressing.
A ½ lb of 100% USA beef is slathered with DQ's Flame Thrower sauce, packed in with pepper jack cheese, jalapeno bacon, thick slices of tomato, and green leaf lettuce, into a toasted bun. Get ready with a fire extinguisher!!!
Fries & Onion Rings  
You can order this as a side item with your main order from the menu but rest assured, these fries or onion rings have a taste that stands apart.
GrillBurger with Cheese
¼ or ½ lb. Of 100% USA beef is teamed with melted cheese, thick tomato slices, green leaf lettuce, pickles, onions, ketchup and mayo, inside a warm, toasted bun.
Hot Dogs
Premium, all-beef hot dogs are served the way you want them: whether plain, with cheese or that ultimate spicy taste of chilli cheese.
Mushroom Swiss GrillBurger
USA beef patty, savory mushroom sauce, melted Swiss cheese, and mayo come together to form a tasty combination that is called mushroom Swiss GrillBurger.
Popcorn Shrimp Basket
An innovative dish, this is made with shrimp that is lightly battered and fried. These popcorn shrimps are served with fries, creamy coleslaw, and a tangy cocktail dipping sauce.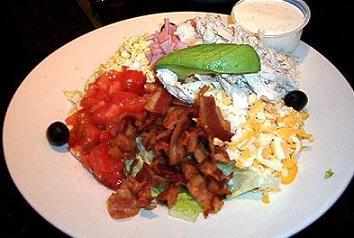 Premium Salads
You will be dying to have it again, that is after trying any of these salads for the first time. These salads  are made with the choicest ingredients like fresh lettuce, bacon bits, crispy or grilled chicken, cheese, diced tomatoes, and shredded carrots. Dressing will be of your choice.
Chicken Strip Basket
All ye chicken lovers, rejoice!! Rejoice in the knowledge that when you visit Dairy Queen, you will have the option to be served with DQ's signature whole-tenderloin while meat chicken strips served with Texas toast, crispy fries and a choice of dipping sauce. These strip baskets are served in four or six-pieces.
DQ Treats 
Yes you read it right, the Dairy Queen also takes care of the kid inside you by offering you a wide variety of treats like:
Dilly Bar: a great combination of soft serve dipped in a delicious chocolate-flavored coating.
DQ Sandwich: a classic treat, it is a sandwich of chocolate wafers inside which is nestled the cool soft-serve.
Buster Bar: more chocolate, layer after layer, along with fudge, peanuts and soft-serve inside.
Waffle Bowl: this is got to be the most decadent item on the Dairy Queen Menu. See the picture to know why.
Oreo Brownie Earthquake: get ready for this "unnatural calamity" in the form of an Oreo brownie covered in the soft-serve and slathered in marshmallow topping.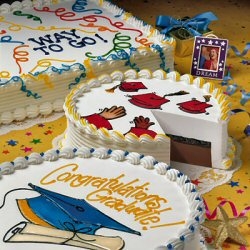 DQ Cakes
Dairy Queen also offers cakes for every occasion – birthday, retirement, anniversary, home warming, etc. Available in sizes to serve 8 to 24 guests, these cakes are made with irresistible fudge and crunch between layers and layers of vanilla and chocolate soft-serve. The most popular flavors in cake are Peanut Buttercup Blizzard, Pumpkin Pie Blizzard, and Oreo Blizzard.
DQ Beverages
The DQ beverage repository consists of a horde of drinks to suit every palate, right from Orange Julius fruit drinks, Moolatte frozen blended coffee, fruit smoothies to Arctic Rush, Lemonade Chillers, Milkshakes, and Malts.
Image Courtesy: webchicklet.com , onceuponawin.wordpress.com , 2.ljworld.com , cakesbydairyqueen.com , blog.dairyqueen.com , dqwoodbridge.com , ifood.tv   
Dairy Queen Menu