Outback Steakhouse Menu
29 Aug 2011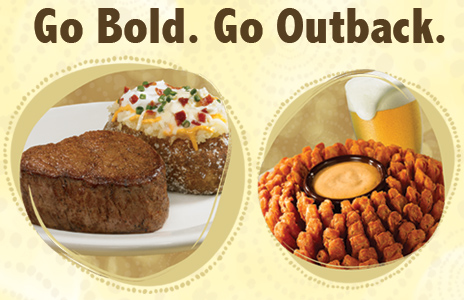 Do you know what an Outback is? Well, the dictionary describes an Outback as a location that is vast, remote, and arid. The term is usually associated with similar location in Australia but the Outback we are going to talk about is iIn fact, this Australian restaurant that is full of beef and steak items, cooked in a variety of flavors, along with a variety of dishes made with chicken, ribs, seafood, and pasta. We are sure this short description must have got you drooling, so here is a view of the Outback Steakhouse Menu  .
An Introduction
In the restaurant owners' own words, the restaurant starts early every day with the chopping, slicing and stirring routine to make fresh soups, sauces, sides, and dressings. Best ingredients are procured every day and although the menu items and prices may vary from location to location, the characteristic Outback flavor remains uniform.
Aussie-Tizers
These are appetizers with an Australian twist.

 
Bloomin' Onion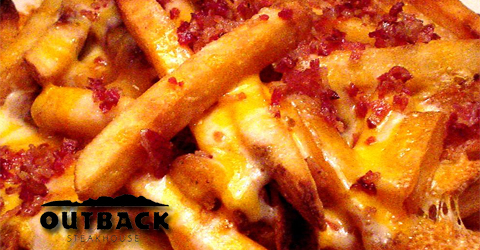 This Outback original is made with a hand-carved onion, which is cooked until golden, served with a ready-to-dip-into spicy signature bloom sauce.

 
Alice Springs Chicken Quesadillas
Grilled chicken breast is stuffed with sautéed mushrooms, bacon and melted cheeses and poured over with honey mustard sauce.

 
What differentiate these fries from the usual ones served in other restaurants is the toppings of Monterey jack and cheddar cheeses, chopped bacon and these delicious fries are served with a spicy ranch dressing.

 
Seared Ahi Tuna
The tuna is prepared Sashimi-style, rubbed with bold spices and seared rare. This dish is served with a creamy ginger-soy sauce and wasabi vinaigrette.
Wings
The classic chicken wings are tossed in a savory blend of secret spices and served with the Outback Steakhouse's our cool creamy Blue cheese dressing and celery. You can choose the wings flavor from among mild, medium or hot.
Spinach Artichoke Dip
Whatever you order in this section, you can also order a creamy blend of spinach, artichokes, Monterey Jack and Parmesan, with it to enjoy your appetizers even more.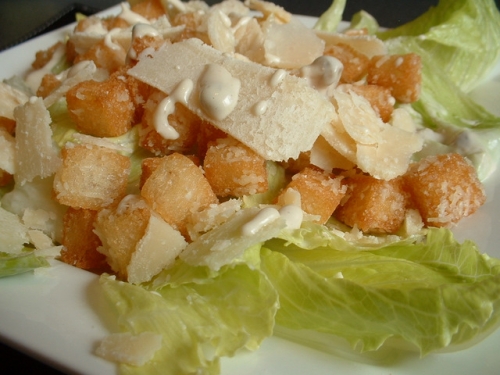 Salads
You can choose from among wood-fire grilled or crispy chicken to be mixed with fresh mixed greens, boiled eggs, tomatoes, bacon, and topped up with shredded Monterey Jack and Cheddar cheese and freshly made croutons.
California Chicken Salad
This salad comes packed with wood-fire grilled chicken, crumbled Feta cheese, layered with mixed greens, baby spinach, roasted walnuts, and diced green apples. Tossed in with the Outback Steakhouse's original vinaigrette, this salad is a delight to eat.
Filet Wedge Salad
Once again, the wood-fire makes its appearance on the menu, as a grilled petite filet, tossed in with a wedge of fresh Iceberg lettuce, Blue cheese dressing, grape tomatoes, red onions, bacon, crumbled Blue cheese, and a drizzle of sweet balsamic glaze is served to you.
Outback Favorites
What would be an Australian meal without the famous baby back ribs? Each rack is smoked, wood-fire grilled, and brushed with a tangy BBQ sauce, and then this succulent dish is served with Aussie fries.
Filet with Wild Mushroom Sauce
As the name suggests, a wood-fire grilled petite filet, slathered with the restaurant's rich Marsala and wild mushroom sauce, is served with garlic mashed potatoes and fresh seasonal mixed veggies.
New Zealand Lamb
This lamb dish is drizzled over with a rich Cabernet wine sauce and served with garlic mashed potatoes, and fresh seasonal mixed veggies.
No Rules Parmesan Pasta
As the name suggests, this pasta dish does not follow any conventional cooking method. It just contains some Fettuccine noodles tossed in a creamy Parmesan cheese sauce, to which some grilled shrimp is added along with scallops or chicken breast.
Grilled Chicken on the Barbie
Don't go by the name, it does not mean that the dish is mild in taste. This is made up with seasoned and wood-fire grilled chicken breast, slathered in the restaurant's signature BBQ sauce and served with seasonal mixed veggies.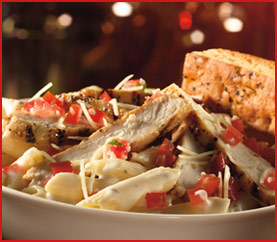 Perfect Combinations
Filet & Grilled Shrimp on the Barbie
A petite fillet is grilled over wood-fire and served with a seasoned and grilled shrimp. A dressed baked potato is also served alongside.
You get a tender and juicy thick cut 6 oz. filet along with a seasoned and grilled lobster tail.
Ribs & Chicken on the Barbie
Baby back ribs served with another classic item, chicken breast grilled over wood-fire and joined by delicious Aussie Fries.
Sirloin & Choice of Shrimp
The Outback's signature sirloin, combined with Grilled Shrimp on the Barbie or Coconut Shrimp, and served with your choice of two freshly made sides, make this dish irresistible.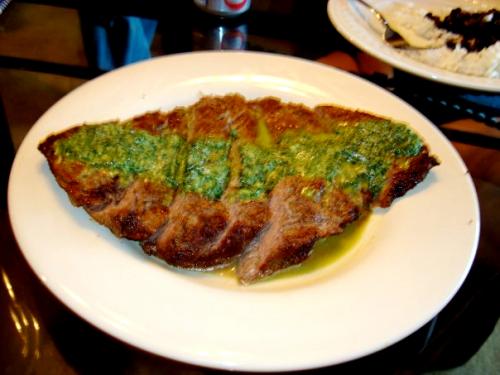 Signature Steaks
The Outback Steakhouse's chefs prefer to use their specific grilling style for each steak, which ranges between wood-fire grilled, classic seasoned, and seared. You can either ask the chef for recommendation on the steak you may order or make your own decision. All the steaks are served with your choice of a cup of Walkabout Soup or one of the restaurant's signature side salads.
Prepared in the classic Outback bold style, the steak is seasoned with savory spices and seared on a red hot grill to lock in the juicy flavor.
Outback Special
As the name suggests, this steak is the restaurant's signature sirloin, which is the leanest cut but hearty, and full of flavor.
Victoria's Filet
This exquisitely named steak dish contains the most tender and juicy thick cut and to grant maximum flavor, the chef adds a Blue cheese or horseradish crumb crust to it. Absolutely delicious!!!
Irresistible Desserts
Sweet Adventure Sampler Trio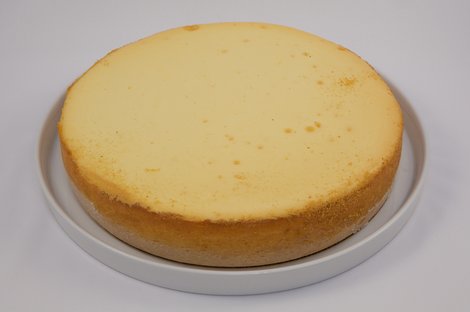 This dessert is three-in-one: Chocolate Thunder from Down Under with pecan brownie, Carrot Cake with coconut, and pecans and Classic Cheesecake.
Need we say anything more?
Carrot Cake
Another classic choice, moist layers of delectable carrot cake, decorated with coconut and pecans and served with a sweet vanilla cream cheese icing.
The Outback Steakhouse Menu is a treat in itself and we are sure after reading this blog, you will plan a trip soon to this fabulous restaurant.
Image Courtesy: outbacksteakhouseniagarafalls.com , omglists.blogfaction.com ,  yossbaking.com , ifood.tv 
Outback Steakhouse Menu