Hooters Menu
12 Aug 2011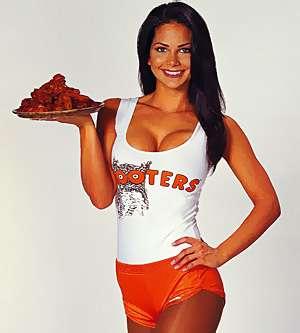 Who hasn't heard about Hooters? Whether you live in America or anywhere else, Hooters remains a name that brings cheer to the face immediately, not just with its unique style of customer service and skimpily-clad waitresses but also an elaborate menu, which is designed in the true American style of cooking and dining, and is reflected in the Hooters Menu. Go through the dishes presented below and decide for yourself, when do you want to visit Hooters next.
Hooterstizers
Yes! That is what appetizers are called at Hooters. We told you, everything is different about this restaurant and so are its courses. Check out the delicious appetizers:
Onion Rings – This appetizer has been in circulation for years now but at the Hooters, you get a different taste of them. Don't believe us? Just read what the restaurant says about its dish – "Great to eat, but don't try proposing with them."
Quesadillas – Whether it is made with steak or chicken, cheese and guacamole are the common accompaniments to this Spanish delight.
Buffalo Shrimp – Shrimps are a universal favorite of seafood-lovers and the Buffalo-style fried shrimp would become your favorite appetizer as well.
BBQ Glazed Ribs – If you can't have a barbeque at home, no one would stop you from ordering this barbequed delight at the Hooters.
Burgers & Sandwiches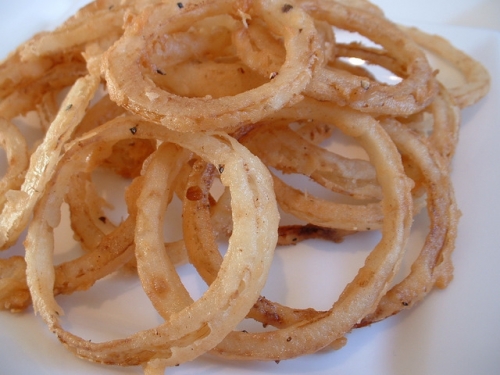 Hooters publicizes this section of its menu as "More than a mouthful burger," which gives you an idea of what is about to follow. Take your pick from among these burgers:
Mushroom-Swiss Burger – Healthy mushrooms, Swiss cheese and bacon, come together to create a delightful and tasty burger. Grilled onions are a regular feature throughout the burgers
Western BBQ Burger – Barbeque makes another appearance in this burger, made with bacon patty and the usual cheeses like American Cheddar, Provolone, Bleu or Swiss.
Bleu Cheese Burger – Bleu cheese is a prominent presence in this sumptuous burger, which will not disappoint you at all.
Strip Cheese Sandwich – Inside a toasted Ciabatta roll, you get Hooters' chicken strips, shaken in wing sauce, and topped with provolone cheese.
This classic dish is "nearly world famous," as the Hooters says. Available in platter-sizes of 5, 10, 20 and 50, the chicken wings come in hot, medium or mild flavors and are enough to satisfy even the most ardent foodies. Check out the Chicken Wings in detail:
Daytona Beach Wings – These sweet and spicy treat comes breaded or naked.
Gourmet Chicken Wing Dinner – This is a combo of chicken wings and a bottle of champagne, preferably Korbel.
Boneless Wings - With no bones at all, there is nothing in your way to enjoy these delicious wings, shaken, yes, in your favorite wing sauce.
Salads
Hooters realizes that excess of everything is bad. Therefore, the restaurant offers a healthy choice of salads, like follows:
Hooters Cobb Salad – You get bacon, cheese, fried chicken, eggs, and much more  when you order this salad.
Grilled Chicken Garden Salad – This salad is made with lettuce, tomatoes, cukes, cheese and fried chicken toppings. 
Grilled Chicken Caesar – In this salad, romaine lettuce with shredded parmesan cheese, croutons, and the delicious Caesar dressing form a formidable combination of flavors. 
Desserts 
Yummy, scrumptious and sweet, the Hooters desserts are just like the Hooters waitresses. Did I say sweet? Well, add sour or tangy to that. The desserts served at Hooters are not out of this world, but, yes, the taste definitely is. To round off a Hooters meal, you can order from among Caramel fudge cheesecake, chocolate mousse cake, and key lime pie.
Image Credit: thehootersgirl.blogspot.com, ifood.tv
Hooters Menu