Cheesecake Factory Menu
29 Jul 2011

If you want to savor fresh selections made from the premium quality ingredients and of remarkable tastes, the Cheesecake Factory Menu is where you should be looking for. This menu holds 200 plus selections, all of which are prepared using quality standard of cooking. The main feature of service at the Cheesecake Factory is that they are ready to serve your order as per your specific needs, be it health or dietary requirements.
History
It was in the 1940s that a middle-aged couple, Oscar and Evelyn Overton, opened a small cheesecake shop in Detroit. Piqued by the success of this small venture, they opened their first Cheesecake Factory shop in Los Angeles in 1972. From then on, the Overtons moved from one successful venture to another, earning name, fame and loads of money on the way.  
Cheesecake Factory Menu
The menu of this historic shop ranges between a lot of sections and we bring for you the major ones, which are more popular among the clientele or which are likely to engage your dietary attention if you plan to visit the Cheesecake Factory.
New Selections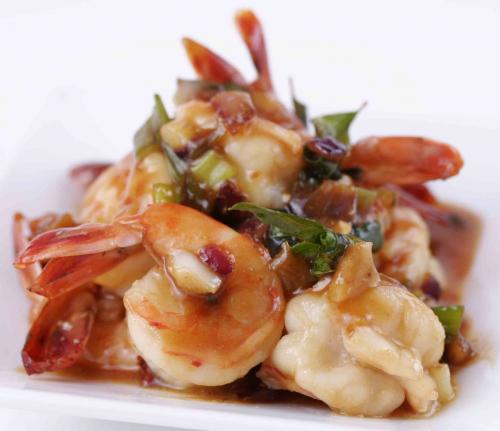 Dynamite Tempura Shrimp
This dish is made up of crispy shrimps tossed in spicy dynamite sauce, which is again a Cheesecake Factory specialty.
Enjoy this delicious blend of crab, artichokes, and of course, cheese,  which is served with grilled sourdough bread.
Vietnamese Tacos
You get roasted pork, marinated cucumbers, carrots, and onion with chillies, cilantro and sesame seeds, served with steamed Asian buns.
Sweet Potato Fries
You can choose this dish to start your dinner with fries made of sweet potatoes, served with a dip of your choice.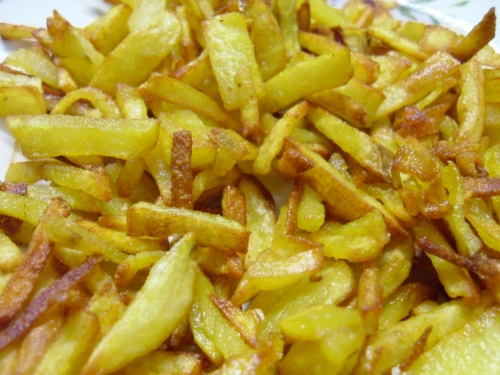 Double Cheese Crunch Burger
This scrumptious dish is made up with American and Cheddar Cheeses, Crunchy Potato Crisps, Lettuce, Tomato, Grilled Onions, Pickles, and Secret Sauce.
Lunch Specials
All the dishes in this section of the menu are served till 5 pm.
Lunch Salads
Have your pick from these lunch-sized salads like cob, Chinese chicken, luau or barbeque ranch chicken salad.
Pick up from the crusted chicken Romano, chicken Piccata or orange chicken dishes.
Lunch Soup and Salad
This combo contains a cup of soup, house green salad, sourdough bread and butter.
Lunch Favorites
This is a smart choice for lunch as it contains smaller portions of the all-time favourite dishes like the factory meatloaf, shepherd's pie or beer battered fish & chips.
Lunch Salmon
Salmon is an all-time favourite and the Cheesecake Factory brings it to you encrusted in herbs and simply grilled.
Fish & Seafood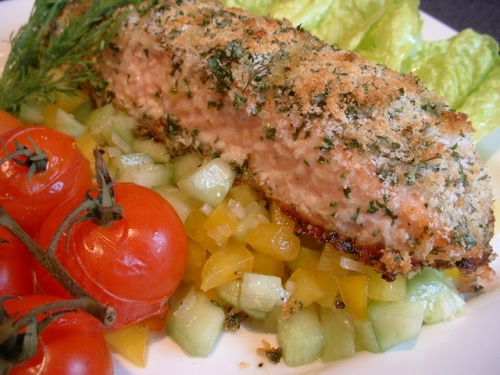 Shrimp Scampi
This dish is in the true spirit of a Paris Bistro. You get shrimp sautéed with garlic, white wine, fresh basil and tomato. It is served with angel hair pasta.
This awesome recipe is served with shrimp sautéed in a spicy Jamaican black pepper sauce and served with rice, black beans, plantains, and cool mango salsa. You may even get the restaurant to add chicken to this dish.
Mahi Mahi Mediterranean
This dish, with a poetic name, is made with fresh Mahi fish, encrusted with crumbs and cooked with tomatoes, artichokes, capers, fresh basil, and balsamic vinaigrette. It is served over a bed of mashed potatoes.
Herb Crusted Filet of Salmon
Another crusted fish item, this dish is made with fresh salmon, cooked in a delicious lemon sauce, asparagus, and served with mashed potatoes.
Wasabi Crusted Ahi Tuna
Enjoy your dinner with this fresh Ahi fish, topped with a spicy Wasabi crust and served in the company of julienned vegetables, miso sauce, and rice.
Cheesecake
The Original 
This is what the Cheesecake Factory is most famous for and this is where it all started in the 1940s so it would be sacrilegious not to order a helping of the Original cheesecake and reminiscence the history.
Fresh Strawberry
Enjoy the fruity taste of this dish, which is made up of glazed fresh strawberries and has been a popular item on the Cheesecake Factory menu for the past 30 years.
30th Anniversary Chocolate Cake Cheesecake
Who doesn't like chocolate cake and when you combine the taste with cheesecake; you get a dish loved by people for almost three decades.
Tiramisu Cheesecake
This amazing dessert is made with a combination of cheesecake and tiramisu.
Craig's Crazy Carrot Cake Cheesecake
Don't go by the name, this dish is not crazy at all. It is quite a smart combination of carrot cake, cheesecake, cream cheese icing and roasted almonds atop.
The Cheesecake Factory menu is much more than just desserts so it is upto you now to enjoy it. In case you want to know more about the menu in detail, visit here.
Image Credit: shop.thecheesecakefactory.com, ifood.tv
Cheesecake Factory Menu