Tim Hortons Review

14 Jul 2011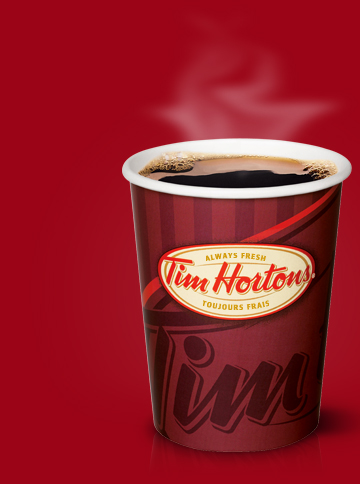 Where can you get the best coffee in Canada? Well, Tim Hortons is surely one of those places in the country, where one can relax with a nice cup of coffee and some fresh doughnuts. Here is a quick tim hotons review for everyone.
An Overview Of Tim Hortons
Tim Hortons Inc. is basically a Canadian restaurant that is widely known for serving great coffee and exceptionally delicious doughnuts. Started in 1964 in Hamilton, Ontario, Tim Hortons was actually founded by a Canadian hockey player Tim Horton and Jim Charade. In the year 1967, Hortons collaborated with Ron Joyce and expanded the restaurant in many placed turning it into a multi-million dollar franchise.
Tim Hortons' has also made their presence felt internationally by opening outlets in the United States and Afghanistan. Some other outlets are situated in military bases at Kentucky, Fort Knox, and Naval Station Norfolk, Virginia.
Some Fun Facts About Tim Hortons
Tim Hortons is the largest fast food service chain in Canada with more than 3000 stores across the country.
As counted on of 4 July 2010, Tim Hortons had almost 3,627 restaurants, which also includes 3,040 chains in Canada and 587 outlets in the United States.
Out of all the branches, the busiest branch is situated in Yellowknife, Northwest Territories.
Menu of Tim Hortons
Tim Hortons' is famous for the two products i.e. coffee and doughnuts. Apart from the coffee, tea, doughnuts and hot chocolate, the menu of Tim Hortons also includes a wide number of various other baked goods like Timbits, croissants, muffins, cookies, tea biscuits, danishes, rolls and bagels. They also undertake the orders for take-home cakes in some of the outlets.
Image Courtesy : timhortons.com 
Tim Hortons Review