Tchibo Cafe Review

14 Jul 2011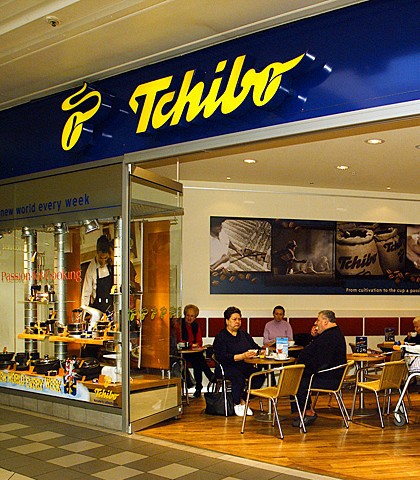 Tchibo is a giant German café house chain that is mainly known for the weekly change of products. So, here is a Tchibo Cafe Review to make you understand how important it is to visit a Tchibo outlet whenever you visit Germany. 
Tchibo Café: The Introduction
Founded in 1949, Tchibo is basically the biggest chain of cafes and coffee shops based in German. They have more than 1000 shop all over Germany with their company base in Hamburg. Popularly known for their slogan of "Every week a new world," (which sounds like "Jede Woche eine neue Welt" in German), Tchibo is great at shuffling their other products every week. These weekly changing products include clothing, electronics, household items, and appliances. Tchibo is not just involved in offering coffee. The company recently started offering other services like insurance and travel.
What Makes Tchibo Interesting
1. The first special thing about Tchibo is that it is more than just a coffee house. The place is gourmet for everyone. Tachibo's websites also has a small academy for coffee lovers. One can actually learn a lot of interesting facts about the drink.
2. Tchibo also serves professional coffee machines manufactured by some of the well known manufacturers.
3. Apart from serving quality coffee, one can also get some refreshing juices in a Tchibo outlet.
4. Tchibo also offers the amazing coffee bar furniture set specially design for all the coffee lovers across the world. One can also get a customized coffee bar specially designed for them.
5. Apart from all this, the Tchibo Company is also involved in various other businesses such as hotel, restaurants and education.
The Tchibo café review would surely help you to understand the biggest café chain house of Germany better. 
Image Courtesy: blogspot.com
Tchibo Cafe Review