Top Restaurants in Norfolk
17 May 2011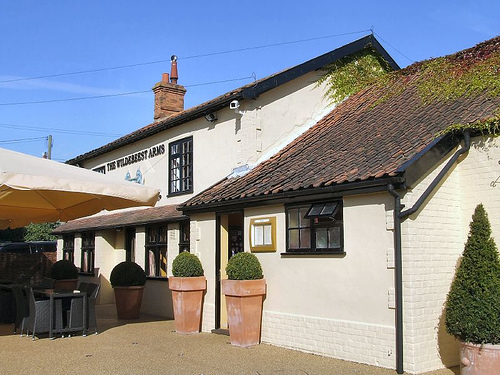 Norfolk is a very friendly and small county in East of England, which offers lots of surprises in terms of nature and food. Some of the top restaurants in Norfolk display the beauty of its cultural elegance.  If my personal opinions matter than I can say that choosing the top restaurants of Norfolk becomes more or less partial at times. But I am sure that you all will agree with my choices:


Wildebeest Arms
Norwich Road, Stoke Holy Cross, Norfolk NR14 8QJ
The bright hip-hop décor of the place simply grows on you.  The place famous for its out and out International cuisine.  The restaurant is located towards the southern Norwich bypass.  It offers some exemplary European dishes at cost effective prices.  All these factors combine in a whole to place it in the list of top restaurants in Norfolk.
Lavender House
39 The Street, Brundall, Norfolk, NR13 5AA
This eatery operates with the aim of promoting the Norfolks local produces. This thatched 16th century restaurant offers more than just food. You can gift yourself a rollicking cooking time by being part of the cookery class run by Richard Hughes.
The Cafe at Brovey Lair
Carbrooke Road, Ovington, Thetford, Norfolk, IP25 6SD

The place exudes Carribean charm.  You can enjoy more than just food. While seeing the cool swimming pool, terrace and plantation you have that feeling of dining at a private dinner party organized by a close friend.  Indeed this is one of the best restaurants around Norfolk but you are limited in terms of food choices because the menu is prepared on booking.
The Orange Tree
High Street, Thornham, Norfolk, PE36 6LY
In simple terms it can said that this is the place where the culture of English inn marries with the neatness of an urban life.  You wait to jump out of your places to grab a menu card which informs of various seafood dishes involving the fresh catch of the day.
The White Horse
Main Road, Brancaster Staithe, Norfolk, PE31 8BY
One main advantage of choosing this place over some of the other so called top restaurants of Norfolk is that it offers a sea view which cannot be compared with any other restaurant in Norfolk. You can have seafood meals at cost effective prices.
Once you visit Norfolk then you will understand why I said the place offers more than what you can take.
Top Restaurants In Norfolk