Top Restaurants in Geneva
14 May 2011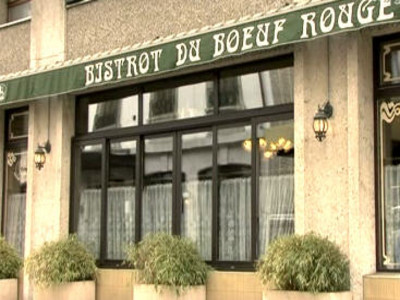 If you are searching for some of the top restaurants in Geneva, then you cannot miss the ones announced through this blog. These restaurants are considered top because they have risen above the levels of merely local restaurants by setting defacto food service standards.
Bistrot du Boeuf Rouge
17 rue Alfred-Vincent, Les Pâquis, Geneva, CH-1201
This restaurant is located just few blocks away from major hotel chains, still it manages to attract a large chunk of foreign tourists due to its elegant food service standards. It offers true blue menu which attracts Lyonnese and the foreigners uniquely. Don't leave your table without ordering boudin noir, foie gras, gratin dauphinois and round off the meal with sweet like the silky flan au caramel .
Café des Négociants
29 rue de la Filature, Carouge, Geneva, CH-1227
This restaurant makes it to the list of top restaurants in Geneva due to its French Demeanor. The terrace lunch or dinner offers the diners a chance to enjoy the scenic beauty of Carouge streets. If you are serious wine drinker then the place is just perfect for you because the sommeliers behind the cellars are more than happy to serve you. If you are there at lunch time then you can choose from superchef Thierry Miguez's plat or menu and dinner menu is more interesting because it tends to change in every two months.
L'Auberge d'Hermance
12 rue du Midi, Hermance, Geneva, CH-1248
The fairy tale charm of the place pulls you to this place. You can have your food at any of the three eating spaces: winter garden, fire lit dining space and terrace. This eatery is located at Hermance which is always features in every visitor's tour books due to its story book lakeside. Perch fillets and Rock-salt encrusted chicken is the specialty of the place, so don't leave your table without ordering either of the one.
Café des Bains 

26 rue des Bains, Plainpalais, Geneva, CH-1205
This high chic eatery at the arty neighborhood (read MAMCO –Geneva's Museum of Contemporary Art) is known for its deadly French charm. Chef Christopher Brocard and Fabien Kuczkowska go out of their way to encapsulate the traditional French seasonal repertoire in its menu. Don't forget to taste wines and American cheese cake before heading for a museum.
Le Buffet de la Gare des Eaux-Vives
Ave. de la Gare des Eaux-Vives, Eaux-Vives, Geneva, CH-1207
You will be surprised to see that one of the top restaurants of Geneva welcoming you behind the charmingly green interiors. The focal flora of the dining area, with potted olives and bamboos bowl you with their earthy charm. The French- Mediterranean menu leaves you yearning for more. The menu changes according to seasons and the wines served demand a note of praise because some of the top quality Geneva wines are served here.
The above mentioned are only handful of the best restaurants in Geneva, and you can discover more once you visit the place.
Image Courtesy: imagene.youropi.com 
Top Restaurants In Geneva