Top Restuarants in Kuala Lumpur
14 May 2011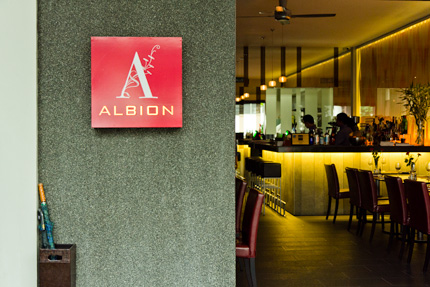 Kuala Lumpur is a one stop solution for all your food worries. You will be perplexed to choose the best ones if asked which are the top restaurants in Kuala Lumpur. Even we had to fiddle with our choices for a while before settling for the following names.
Albion
31 Jalan Berangan, Bukit Bintang, Kuala Lumpur 50200
It offers you food choices that reflect the modern trends of British Kitchens. This place is albeit a new entrant to the list of top restaurants in Kuala Lumpur but has fast gathered the immense fan following. The place is simply best for throwing the intimate dinner parties for your close relatives and friends.  Albion was bestowed Best Independent Restaurant Award during the Time Out Food Awards held in 2010.
2 Jalan Kiara, Plaza Mont Kiara, Kuala Lumpur 50480
This is a Kuala Lumpur based branch of the famous Singapore based restaurant chain Indochine.  The place serves the best Lao and Vietnamese foods. The Khmer carvings and water bodies just relegate you to the world of fairy tale charm.  You can order from vast choices of barbecued prawn paste, Lao salads etc.
181 Jalan Bukit Bintang, Starhill Gallery, Kuala Lumpur 55100 
This is not only one of the top restaurants in Kuala Lumpur but also one of the top Japanese eateries in Malaysia.  The décor will relate you with its technical and scenic brilliance.  The robatayaki or Japanese grill offers exotic food choices and introduces you to the richness of Japanese food culture.
Bombay Palace
215 Jalan Tun Razak, Kuala Lumpur 50400
This is one of the top restaurants in Kuala Lumpur serving Indian cuisine. In other words you can say that this is the best Indian restaurant in Kuala Lumpur.  Bombay Palace serves classic North Indian fare and offers you wide food choices too. The place amazes you with Indian warmth. Everything here reminds you of deep Indian indulgence.   You can surely go for tandoor meat and marinated leg of lamb. Don't leave the place without sampling the sumptuous biriyani.
168 Jalan Imbi, The Ritz Carlton, Kuala Lumpur 55100 
Li Yen is one of the best Cantonese restaurants in Kuala Lumpur.  You can never forget the epicurean experience of dining. Also, you can go and have dim sum at your leisure pace because it is served till lunch time. We bet that you can't ever miss the magic of  light music that wafts through the air. The excellent atmosphere of the place will inspire you to order delicacies like red dates with double boiled hasma, steamed crab claw etc.  The place is famous for the high energetic ambience which is apt for any dinner party.
Image Courtesy:timing-design.com 
Top Restuarants In Kuala Lumpur