Top Restaurants In Corpus Christi

9 May 2011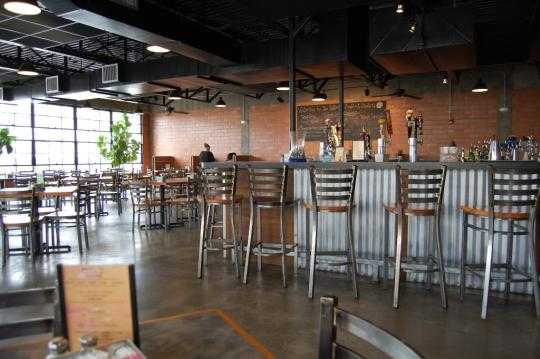 No wonder people call Corpus Christi "the sparkling city by the sea". Explore the beach and the top restaurants in Corpus Christi for wonderful experience. The range of dining spots in the city caters the needs of the visitors with gamut of cuisines. Whatever is your budget, the cluster of top restaurants in Corpus Christi is waiting to tantalize you with great recipes. To make your dining experience memorable, find top restaurants in Corpus Christi.
Snoopy's pie
The breezy atmosphere and great seafood in Snoopy's pie would never disappoint you. It is a good place to relax and enjoy delicious food before you go to Padre Island beach. Among the seafood varieties, fish and chips served are most enjoyed by foodies. The service is very fast and the staffs are attentive.
The black Diamond Oyster bar
This is one of the top restaurants in Corpus Christi well known for offering fabulous seafood. Besides serving exotic seafood dishes, you can also have great cocktails and mocktails. The menu includes fish, shrimp, gumbo, oysters varieties; the seafood used are so fresh that makes the dish aromatic. The beautiful aquarium placed in the restaurant is visually appealing. Call and book your table especially for dinner as people flock to this restaurant like anything.
TokyoDen
Reach this spot in Corpus Christi if you are a sushi lover. This place delights foodie with great Japanese dishes. Among the top restaurants in Corpus Christi, this is the only place that offers Korean bulgoki or Korean barbecue. You have many dining options like you can go for private room or occupy the Japanese style floor.
Drunkn' Noodlez Asian Restaurant
The Thai, Asian, and sushi cuisines served here are consistently good. The food is spicy and tasty with fresh ingredients. The tangy tom yum soup, sushi roll and drunken noodles are there for you to try. This is one among the other top restaurants in Corpus Christi that offers awesome sushi.
Dragonfly
Get inside dragonfly to taste the best American and French cuisine. The pleasing service and delicious food makes this place as favorite spot for many. Ribeye with peppercorn sauce, puff potatoes with sangria and sautéed veggies are some of the recipes that would make you to visit this place often.
Enjoy your holiday with these top restaurants in Corpus Christi.  These affordable eateries would surely delight you with great delicacies while you will be visiting this spectacular town.
Image credits: amazonaws.com
Top Restaurants In Corpus Christi