Top Restaurants In Nice
8 May 2011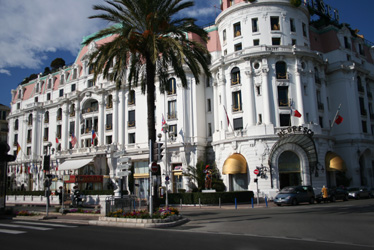 Nice is a small city in France that is better known for their boutique shops, which will take you through the narrow lanes. They are also known for slew of restaurants that puts the foodlovers in difficult situation to choose the best out of multiple class options. Some of the top restaurants in Nice, city in France are discussed here:
A Few Top Restaurants in Nice
1. Chantecler:
This restaurant gets the popularity for being housed in the lobby of the Negresco Hotel. They get their name and fame for the excellent lunch menu that they offer, and is best enjoyable with a cup of wine. Two main menus are served which consists of two appetizers to choose from, two main dishes and two desserts. Everything is two here in  this restaurant and you can find this being located in:
Chantecler, The Hotel Negresco, 37 Promenade des Anglais, Nice.
2. La Reserve De Nice:
This is a 1-star restaurant, but the lunch being served on a panoramic view overlooking the waters and the dinners watching the sunset or with the glow of candle light and gentle cold breeze makes dining out here pleasuresome. You can find this restaurant in:
La Reserve de Nice, 50 Blvd, Franc Pilatte, Nice.
3. Keisuke Matsushima:
Being the one of the new additions in the long list of nice restaurants in Nice, they are not new to this business. Originally, they were known as Kai Passion, recently made a big move to Rue De France. What this restaurant famous is for is the long list of 45 different European menus that comes with two glasses of paired wines.
Keisuke Matsushima, 22 ter rue de France, Nice.
4. Zucca Magica:
If you are looking for something yummy and purely vegetarian, then you have a delicious Italian vegetarian to be served on your platter, and every day you have something different. Some of the common ingredients will include eggs, cheese, pumpkin, tofu and polenta. You will be able to locate this menu in:
La Zucca Magica, 4 bis, quai Paparico, Nice.
Image Credits:edinformatics.com
Top Restaurants In Nice