Top Restaurants In Naples

6 May 2011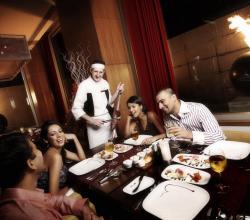 The top restaurants in Naples presents a culinary map for the city of  Naples. There are many  good restaurants in Naples.  This Italian city is full of culture, art, enthusiasm, and a genuine love and pasion for quality food and beverages.
Neapolitans apart from the art and cultural heritage also have the heritage of good food. They invented pizza, have great track record for preparing nice sauces and mouthwatering seafood. A good restaurant in Naples may give you an experience of all these for sure. Here is a list of our suggestion of top restaurants in Naples.
Some of The Top Restaurants In Naples, Italy
Via Luculliana, 27, Naples 80132 
This restaurant is located at the foot of Fortress Castel dell'Ovo. The restaurant serves all kinds of Italian food including pastas, and pizzas. Its sea food is also good.  It has a nice ambience that makesis quite comfortable.
Via Partenope 48 Naples, 80121 Italy
This hotel stands true to the Italian culture. Beauty, style, and exceptional good food are the three best treates from this hotel. The interior of the hotel is a great exhibit like its good foods; the place along with its ethnic ambience combines modern comfort level which perfectlt complements its exquisite cuisine.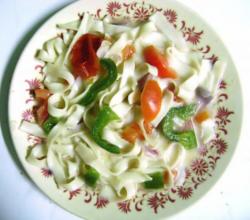 Via Michelangelo da Caravaggio, 53/55, Naples, 80126
This restaurant is a home for different kinds of pizzas. Different kinds of recipes and ingredients for making pizza are tried here. The restaurant encourages new ideas for pizzas from all even from guests. The atmosphere is friendly and relaxing.
This restaurant is for those who appreciate good food.  The dishes cooked in the restaurant are from fresh and high quality ingredients.  All the foods in this restaurant is made with great care and culinary perfection.
Corso Vittorio Emanuele, 135, Naples - 081 7612474
This hotel started its opertion since 1865.  Ever since it has been serving its guests with elegance and warmth. Hotel's George Restaurant serves Mediterranean cuisine well blended with seafood. 
Lombardi, Naples
Via Benedetto Croce, 59, 80134 Napoli, Italy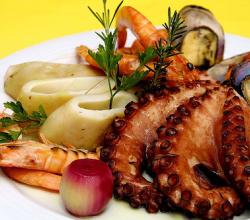 This is one of the oldest pizzeria in Naples. It is small but cozy and you can enjoy a quality food here. The interiors are simple suiting to the food and relaxed atmosphere.
Hotel Palazzo Sasso, Via San Giovanni del Toro 28, 84010 Ravello - Amalfi Coast 
This restaurant is located in Palazzo Sasso-  a 5- star hotel at the Amafi coast. This hotel is rated among 10 best hotels in the world. The food here is reasonably good and has received a 2 star for its Michelin dining.
There are lot of good restaurants in Naples many of them are on a high ranking among the top restaurants in Naples. All these restaurants and hotels give you a glimpse of Naples. 
Image credit: www.ifood.tv
Top Restaurants In Naples