Top Restaurants in Lyon

6 May 2011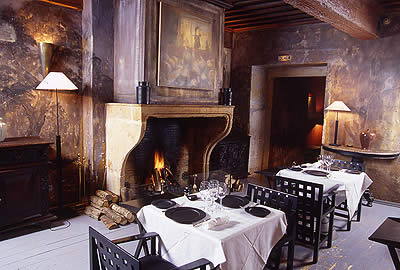 Being a gastronomic centre of France, you can taste plenty of delicious dishes in Lyon. Millions of people flock to Lyon every year. One of the most accredited facts about Lyon is its cuisine which served up authentic French delicacies. Here I have listed few top restaurants in Lyon where you can enjoy your favourite dishes in the company of your friends and family.

 
Le Sud

 
11 Place Antonin Poncet 69002 Lyon

 
Le Sud is a very renowned restaurant in Lyon which serves up the best of authentic European, French and Nouvelle delicacies. The restaurant has established itself as the top most restaurants to dine at when travelling to Lyon.

 
Les Muses de I' Opera

 
11 place Antonin Poncet 69002 Lyon

 
If you really want to enjoy the true Lyon food culture, then Les Muses de I' Opera is the perfect place to dine. The restaurant also offers traditional French cuisines and Nouvelle. It is a must visit place when travelling to Lyon.

 
La Meuniere

 
11 Rue Neuve, 69001 Lyon

 
La Meuniere is one of the prime restaurants in Lyon which has seen the likes of thousands of tourists that go back home with fond memories. The restaurant specializes in European and Nouvelle delicacies.

 
La Mariposa Mexican Restaurant

 
112 E Main Street, Lyon

 
The restaurant is quite famous for serving tasty and authentic Mexican cuisines for over twenty years. The restaurant has full bar with around 50 different margaritas to choose from. The best thing about this restaurant is that dishes are generally gluten free.

 
La Tassee

 
20 Rue Charite, 69002 Lyon

 
La Tassee is a very well known restaurant situated in the heart of the city. The restaurant has a typically local atmosphere and traditional cuisine from the Lyon region. The menu gets changed according to the season and dishes are simply delicious. If you want Lyon specialities, this place is ideal, if you want refined cuisine it's adequate too.

 
Restaurant Thomas

 
3 Rue Laurencin, 69002 Lyon

 
Restaurant Thomas is a very good and recommendable restaurant in Lyon. Here you can find an interesting mix of both traditional and innovative multi cuisines. The best thing about this restaurant is the fact that the chef will select the menu as per the availability of fresh food on the food market. The chef shows an extraordinary creativity in his signature dishes.

 
So what are you waiting for? Do not miss all these places when you are in Lyon.

 
Have a wonderful dining experience!!

 
Image credit: avignon-et-provence.com
Top Restaurants In Lyon