Top Restaurants in Jerusalem

6 May 2011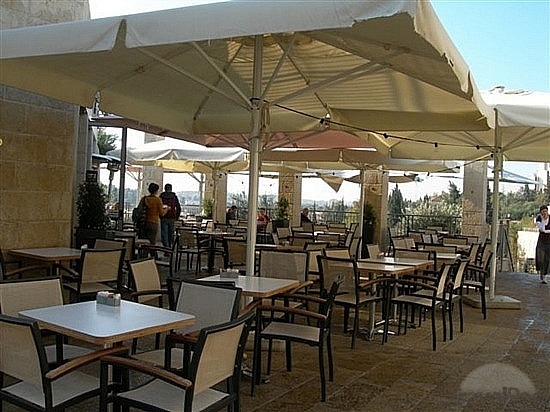 Jerusalem is a city with an extremely rich food culture. People from Jerusalem are famous all over the country for their love for food. The city offers variety of good options when it comes to restaurant. Take a look at some of the top restaurants in Jerusalem where you can hang out easily with your friends and family.

 
Top Restaurants in Jerusalem

 
Maoz Falafel

 
19 King George St. Jerusalem.

 
Maoz Falafel is a very popular restaurant established in the year 1967. Although the restaurant is small, it has a nice seating arrangement with good interiors. You can enjoy some tasty dishes here such as pita bread with falafel, chopped salads, hummus and tahina sauce which are the specialities of Maoz Falafel restaurant.

 
The Armenian Tavern

 
Armenian Patriacrchate Road, Jerusalem.

 
The Armenian Tavern is a very atmospheric restaurant situated in the basement of an ancient Crusader Church. The restaurant is quite famous for its tilted interior, solid wooden tables and huge chandeliers. The food is usually served either in wooden or painted ceramic bowls.

 
La Rotisserie

 
Paratroopers Road (outside the New Gate of the Old City), Jerusalem.

 
La Rotisserie restaurant is very famous for delicious French cuisines and wide varieties of wine. The restaurant is really wonderful, very elegant and the great place to enjoy the scrumptious dishes in the company of your friends and family. It is must visit place when you are in Jerusalem.

 
Canela

 
Shlomzion Hamalka Street 8, Jerusalem.

 
Canela is the very sleek and elegant restaurant in Jerusalem located on Shlomzion Hamalka Street. The interior of the restaurant is quite impressive.  The food served here not only tastes good but beautifully presented . The best part of this restaurant is that they have a changing menu always filled with classic dishes. Some of the best dishes of this restaurant includes grilled sirloin with a mustard or slow-cooked lamb. Valet parking is a unique touch.

 
Angelo

 
9 Horkanos Street, Downtown, Jerusalem

 
If you are fond of pasta and other Italian dishes, then Angelo is the best restaurant to go. The restaurant also prepares the authentic Roman Jewish dishes. Meat is generally not served here but there are daily fresh fish special and various Italian desserts such as pannecotta or tiramisu.

 
These are some of the top restaurants in Jerusalem where you can go for a wonderful dining experience. Go ahead and visit these places to enjoy your favourite dishes.
Image credit: tripwow.tripadvisor.com

 
Top Restaurants In Jerusalem