Top restaurants in Dayton, Ohio

5 May 2011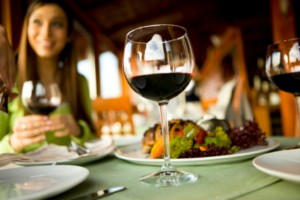 Looking for a good restaurant in Dayton, here are few top restaurants in Dayton, ohio that delights foodie with gamut of dishes.  There are lot of restaurants in Dayton offering authentic and tasty cuisines to foodies. Top restaurants in Dayton, ohio features cheesy delicious pizzas, great sushi cuisine and fabulous Thai cuisines. Planning to visit the city, then read on to know more about top restaurants in Dayton, ohio.
Akashi Sushi bar
Like to have great sushi cuisine, then Akashi is the right place. Akashi offers by far the best sushi food in the country. Aside the foods, sushi eaters who visit the place would be flattered by the service of Akashi. Fatty tuna, delicious sushi rolls and red snappers are some of the great dishes in this place. Believe me; all these tasty dishes with excellent services are available at Akashi at nominal price.
Dewey's pizza
This is one of top restaurants in Dayton, Ohio that offers fresh and delectable pizzas.  The white sauce pizza and green lantern pizza and Cuban pizza would make your mouth to water. The pizza toppings are different and salads are served fresh always.
Tank's bar and grill
This place has a neat and charming atmosphere and serves great burgers and salads.  The tank burger is really big and you can top with anything you like. Crispy calzones and fresh cut fries would never let you to leave the place.
House of Thai
Thai cuisine always has its own set of audience. Thai cuisine eaters would love to taste dishes from this place which is owned by Chuthamat Phornpiriyanon who has undergone training at Duisit Thani a 5 star hotel well known in bankgok. The ambience of the place is very good. House of Thai attracts people by offering complementary appetizers and soups at special occasions like mother's day and Valentine's Day. Among top restaurants in Dayton, ohio, this place offers good thai cuisine.
Old Glory cafe and sweet shoppe
People at Dayton often visit Old Glory cafe as it features fresh salads, variety of sandwiches and burgers.  The homey decor and warm atmosphere makes this place best to have good time with family and friends.
Try out these top restaurants in Dayton, Ohio with your family when you are on a holiday.
Image Credits: delectabledayton.files.wordpress.com  
Top Restaurants In Dayton, Ohio