Top Restaurants in Basel

4 May 2011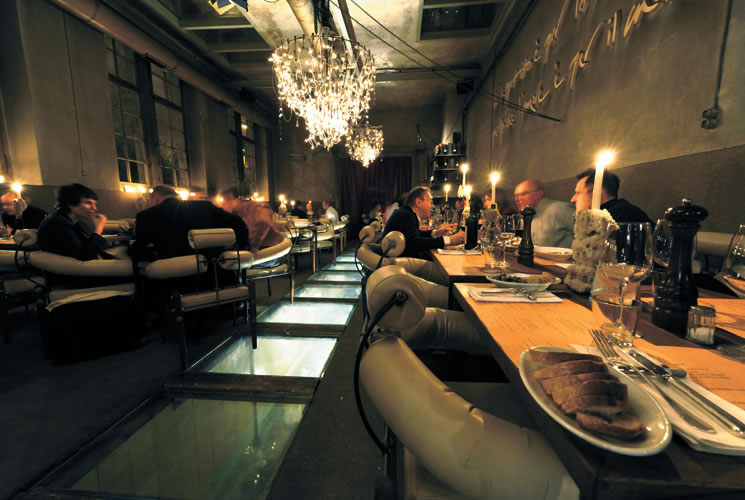 Basel, the third largest city of Switzerland, has plenty of good restaurants serving regional and international cuisines. These restaurants are the tourist's delight and a foodie's paradise. When you are in Basel and wondering which restaurant to visit, just think about this blog where I have listed the top restaurants in Basel.

 
Top Restaurants in Basel:

 
Neptun Restaurant

 
Amerbachstrasse 2

4057 Basel

 
Neptun restaurant is a very good and fairly priced restaurant. The food menu of the restaurant changes with the seasons and the dishes are generally prepared with fresh ingredients. You can enjoy some of the best dishes of this restaurant such as panna cotta and pasta with forest mushrooms.

 
Acqua Osteria

 
Binningerstasse 14, 4051 Basel

 
Acqua Osteria is a well known restaurant in Basel which offers simple and fresh Italian cuisine. Even the coffee tastes a little bit more Italian than usual. The restaurant has the lounge with comfortable seating, soft music and dimmed lights.

 
Restaurant Aeschenplatz

 
Aeschenplatz 4, CH-4052 Basel

 
Restaurant Aeschenplatz is a haven for cuisine inspired by traditional Swiss food. Here you can find the finest quality of meat dishes. This is the perfect place for meat lovers where you can find varieties of rib steak or other grilled meats.

 
Restaurant Chez Donati

 
St. Johanns-Vorstadt 48, 4000, Basel

 
Restaurant Chez Donati is one of the best Italian restaurants in Basel. Here you can enjoy the most premier and classic dish "osso buco" (braised veal knuckles). Other specialities of this restaurant include braised beef and fresh fish. All these dishes can be enjoyed on a white-covered table with a nice view of the fast flowing river Rhine.

 
Restaurant Bonvivant

 
Zwingerstrasse 10, Basel 4053

 
The main attraction of this restaurant lies in the fact that every day of the week there is a specialty plat du jour(the featured dish of the day) ; for example, Monday, Thursday and Saturday are dedicated to red meat. Tuesday is dedicated to fish and seafood, and Wednesday is for vegetarian dishes. You can enjoy your day here in the company of your family and friends according to your food preference.

 
Restaurant Gasthof Zum Goldener Sternen

 
Sternen Basel AG, Host Johannes tschopp, St. Alban-Rheinweg 70, CH-4052 Basel

 
Restaurant Gasthof Zum Goldener Sternen is quite popular for offering different kinds of curry. The restaurant is as careful in taking into account all the particularities and a taste of the customers as it is with making the different dishes. This eating place is a must to visit when you are in Basel.

 
These are some of the best restaurants in Basel to hang out for a memorable eating experience. Visit these above restaurants and enjoy your favourite dishes
Image Credits: 3-b-s.eu

 
Top Restaurants In Basel