Top Restaurants In Munich
4 May 2011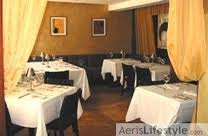 When you are visiting Munich, the best option to choose the top restaurants in Munich is the one that will suit the occasion. Some of the best restaurants for in Munich will include the following:
1. Boettner's   might be the only restaurant that requires no reason to dine and if there is a reason, then you can still dine. The best that you need to do is to call them up for booking. Some of the favorites will include the use of lobsters and milky white truffles for their main meal. The menu lists has some of the traditional and rich old Bavarian favorites.
2. Schuhbecks in den Sudtiroler Stuben  are known for their best fusion cuisine of the Bavarian with traditional American cuisines, like Californian free style.  They blend in their menu both the Eastern and Western cuisines.
3. Acquarello is one of the best spots in Munich for a romantic dinner. They follow and serve you most of the time with Italian dishes.  This is the best place to take your loved one out to get an 'YES' for sure. This is what they claim for the food they serve are tempting her to nod positively.
4. Restaurant Mark's is one of the best places to serve your clients in style and excellence. If you want a positive nod for your business, then book your business lunch right here. They change the menu according to the season and the requirements of their customers.
5. Gasthof Weichandhof is one of the best ways to say an yes to the local foods  and is the place to cheer in celebration. The setting of the restaurant sets the stage for an old farmhouse style and its specialty  is the traditional Bavarian farmhouse foods. Some of their savories will include roast suckling pig and apple strudels, both of which you get in plenty.
Image credit: aerislifestyle.com
Top Restaurants In Munich