Top Restaurants In Baton Rouge

3 May 2011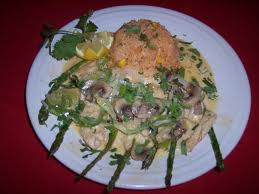 Let the creative fares of the top restaurants in Baton Rouge tantalize your taste buds and enhance your culinary experience here at Baton Rouge. Uncover the city's innovative chefs and its independent restaurants. There are plenty of options available here for an overwhelming gastronomic experience. Visitors looking for something familiar would not be disappointed by TJ Ribs while those wanting to taste authentic Italian would love Ruffino's. Boutin's Cajun Restaurant is a favorite with locals and tourists alike while Sullivan's Steakhouse is ideal for an occasion oriented celebration.
Good Restaurants in Baton Rouge
TJ Ribs
2324 S Acadian Thwy
Cuisine – American
The place is ideal to unwind and enjoy delicious food without burning a hole in your pocket. The ambiance is a cross between a sports bar and a grill. The specialty of the house is babyback ribs, buffalo chicken salad and brisket salad. Other pub food and barbecue dishes are also served here. The place is a lot of fun on game days.
Ruffino's
18811 Highland Rd
Cuisine – Italian, European
Outstanding food and a welcoming atmosphere are the plus points of this restaurant. The menu is substantial with treats like garlic roasted chicken, pan fried veal medallions, steak and pork chops as well as pastas, pizzas, shrimp and grilled fish. The place is family friendly with kids having a menu of their own.
Boutin's Cajun Restaurant
8322 Bluebonnet Blvd
Cuisine – Cajun, American, Local Specialty
Feel Southern Louisiana's true character at this fun eatery. The décor is typical of Cajun, with convenience of feeding turtles and fish at the deck. The menu is interesting with quite a few signature dishes as well as fryer and grill options. The bar is well stocked and live band ensures that the overall experience is truly invigorating and enjoyable.
HighlandCoffees
3350 Highland Rd
Cuisine – American
Highland is filled with people who are regular visitors here from Louisiana State University. Fresh roasted bean aroma welcomes you into this hangout. Sip gourmet coffee with friends while pouring over study material or sample various drinks that have additional fruits, vitamins or herbs for extra energy throughout the day. The music here is soothing and ideal for relaxing.
Sullivan's Steakhouse
5252 Corporate Blvd
Cuisine – American
This is a stylish place and ideal if you are planning to impress someone. With a dining room and a lounge serving delicious food, guests cannot ask for more. The menu includes succulent steaks, seafood dishes and a wine list to match. Live jazz keeps guests entertained in the lounge.
Top restaurants in Baton Rouge are good times personified. Enjoy while visiting here.
Image credit: tripadvisor.com/
Top Restaurants In Baton Rouge