Top Restaurants In Virginia Beach

3 May 2011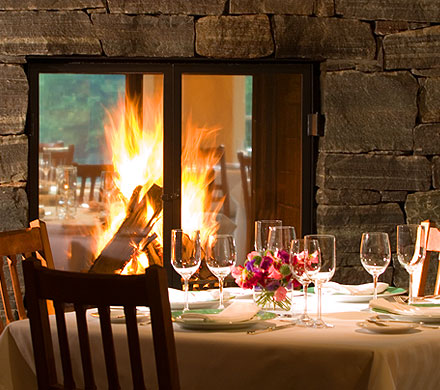 Try out local cuisine at some of the top restaurants in Virginia Beach while on a visit here. It is well known that the best part of traveling is trying out the local cuisine of the place and Virginia Beach restaurants would not disappoint. Visit joints serving comfort food as well as those with international flavors. There are plenty of options where food is concerned here.
Must Visit Restaurants in Virginia Beach
Steinhilber's Thalia Acres Inn
653 Thalia Road
Cuisine – American
Famous for its golden fried and lightly seasoned jumbo fantail shrimp, which is being served here since the Second World War, the place is the best for trying out seafood. The specialty of this place is the signature sauce that adds the additional tang to dishes served here.
Hot Tuna Bar and Grill
2817 Shore Dr
Cuisine – American
This is one of the most happening joints in Virginia Beach. The place is filled with young, vibrant crowd enjoying signature pasta dishes and tuna. Nice place to relax and enjoy seafood.
Abbey Road
203 22nd St
Cuisine- American
Famous for its fish varieties, this restaurant also serves sandwiches, salads and beef dishes. The place is also known for its huge selection of imported as well as local beers. Live music and open cabana are other highlights of Abbey Road.
Taste Unlimited
36th and Pacific Ave
Cuisine – American
Wraps and sandwiches are served for lunch in this restaurant. The visitors can choose their pick from meat selections of ham, roast beef, chicken salad, turkey, tuna salad etc. Wraps of mozzarella, portabellas, and chicken are other choices. Vegetarians would also not be disappointed.
Mahi Mah's
615 Atlantic Ave
Cuisine – American
Live entertainment and signature crab cakes makes this place alluring to most people who visit once. The seating is on the boardwalk and visitors can enjoy delicious seafood all the while watching passers by.
Mary's Restaurant
616 Virginia Beach Blvd
Cuisine – American
Breakfast and lunch classics make this place very popular with locals as well as visitors. Try egg benedict, biscuits or omelets for breakfast and corned beef, fried chicken, meatloaf or barbecue for lunch.
The list of top restaurants in Virginia Beach is exhaustive and listing all of them is beyond the scope of this article. Nevertheless, those listed are truly worth a visit while in Virginia Beach.
Image credit: ifood.tv
Top Restaurants In Virginia Beach