Top Restaurants in Seville

3 May 2011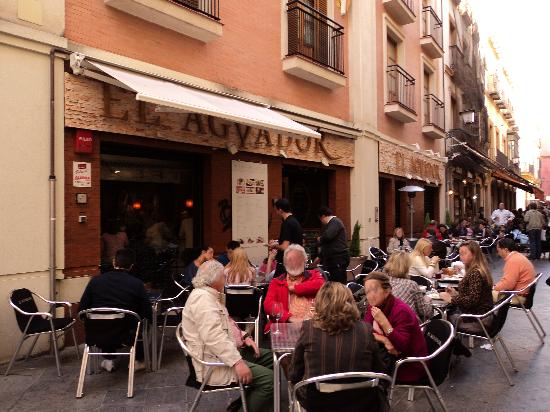 Are you in Seville and looking for best eating place? Being an artistic, cultural and financial capital of Southern Spain, Seville has many restaurants and it's become difficult to judge which one is good. If this is the case with you, then you have come to the right page. This small blog will guide you about top restaurants in Seville.

 
Restaurant Az-Zait

 
This restaurant is must to visit when you are in Seville. The restaurant Az-Zait is known for it's great food and wonderful ambience. This is a fabulous restaurant where you can splash out with your family and friends and can enjoy eight course degustation menu which is just for forty six Euros.

 
Address: Plaza de San Lorenzo, 1, 41002 Seville, Spain.

 
Vineria San Telmo

 
Vineria San Telmo is a very good and recommendable restaurant. Here you can find an interesting mix of both traditional and innovative Spanish tapas which makes good use of fresh Mediterranean ingredients.  Some of the most recommended dishes of this restaurant include creamy bulghur wheat seats and squid ink pasta with grilled scallops.

 
Address: Paseo catalina de Riberia 4, Seville, 41004

 
Eslava

 
Eslava restaurant and bar is a small place for dining out in Seville but with a completely different menu. The food here is little expensive but worth every penny. The restaurant is quite famous for its tapas dishes which are really scrumptious. It is a must visit eating place in Seville.

 
Address: C/ Eslava, 3, 41002 Seville, Spain

 
Contenedor

 
If you are looking for a contemporary Spanish restaurant, then Contenedor is the perfect place to visit. Foods are great which includes traditional dishes such as Salmon Tartar and Chocolate Fondant with mango sorbet dessert; hmmmm wonderful. The best thing about this restaurant is the fact that the chef will select the menu as per the availability of fresh food on the food market. The chef of Contenedor shows an extraordinary creativity in his signature dishes.

 
Address: C/San Luis 50, 41003 Seville, Spain.

 
Taberna Coloniales

 
Taberna Coloniales is known for offering meals in different sizes (tapa, media, racion); the smallest (tapa) can be enough and is usually for 2-3 euros. Here you will get a very tasty food and service is very fast. It is definitely a place to visit.

 
Address: Plaza Cristo De Burgos 19, 41003 Seville, Spain

 
Just visit these places when you are on the trip to Seville and make your trip the most memorable experience of your life.
Image credit: tripadvisor.com
Top Restaurants In Seville