Top Restaurants In Oakland

2 May 2011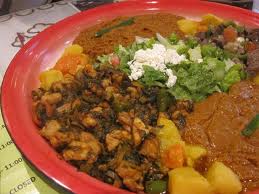 Top restaurants in Oakland wait to treat its guests with all kinds of cuisines from American to Asian. There is quite a variety of eateries here ranging from the casual hangouts like Cactus Taqueria to the classy Bay Wolf to please-all Kincaid's Bay House. Visitors to Oakland can even try out exotic places like Le Cheval and expect to be surprised and enamored at the same time!
List of Restaurants in Oakland
Faz Danville
600 Hart Avenue
Cuisine – Mediterranean
Check out the authentic taste of Mediterranean cuisine with its fresh and colorful ingredients here. The restaurant has the perfect ambiance to enjoy lovely, delicious food specially prepared here using wood burning grill, smoker and rotisserie for that genuine taste of Mediterranean food. Try out exotic recipes like roasted chicken with pomegranate sauce, grilled bacon wrapped diver scallops and quail served with jeweled basmati rice.
Oliveto Café and Restaurant
5655 College Avenue, Market Hall
Cuisine – European, Italian
Treat yourself to casual soups, salads and pizzas as well as impressive Tuscan favorites like roasted game, grilled seafood, feather-light potato gnocchi etc. The mind blowing food is accompanied with an impeccable wine list. This is the perfect place to enjoy authentic Italian fare at reasonable rates.
Mama's Royal Café
4012 Broadway
Cuisine – American
Nice restaurant to enjoy typical American food with family. Very unconventional in seating and dining trends, this restaurant offers many mouth watering dishes to its customers. The place offers almost 20 types of omelets, waffles, hash browns, bacon, eggs Benedict, huevos rancheros and great coffee.
Le Cheval
1007 Clay Street
Cuisine – Asian, Vietnamese
Taste the best Vietnamese cuisine here. Fresh ingredients, exotic sauces and exciting recipes make this East Bay dining room worth visiting again and again. Those of you who have a penchant for Vietnamese food should try the pork chops, kebabs, shrimp, pork rolls etc. The health conscious can try the variety of salads available here. Even vegetarians can take their pick from meatless options.
Bay Wolf
3853 Piedmont Ave
Cuisine – American, European, Mediterranean, California
Unmistakable Mediterranean touch is evident in the food and décor of this venerable restaurant. Do not be surprised to find authentic Tuscan or Basque country recipes while dining here. The menu has on offer interesting dishes like pork cooked in milk and apricots, squash and ricotta ravioli, pork duck etc. Definitely one of a kind, the restaurant is worth every visit here.
The dining scene in Oakland is plush with many culinary experiences rendered by some of the top restaurants in Oakland.
Image credit: tripadvisor.com.sg/
Top Restaurants In Oakland