Top Restaurants In Lisbon
2 May 2011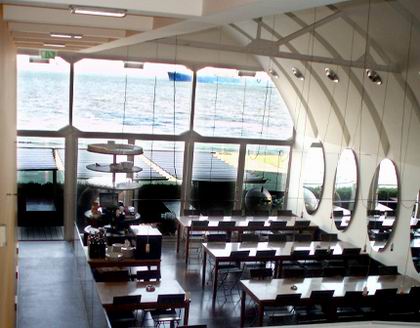 Lisbon is one most popular and well-known Portugal tourist spot. There is a reason for every restaurant that finds their way into the list of top restaurants in Lisbon, and here we will see why and how each restaurant gets onto the top of the list.
Bica Do Sapato:
This is one of the hippiest restaurants that offer a range of modern Portuguese cuisine, which is also much economical by costing you not more than a 3-course meal of 35 Euros. They have the trendiest warehouse and is one of the talk-of-the-town restaurants. They also have a stylish sushi bar with a lively atmosphere, located in the prime spot.
Casa Nova:
This is one of the restaurants where you will be getting wood oven fresh pizzas and other modern Italian cuisines, without losing the taste of the traditional dishes. Some of the modern outlook are provided by the setting of the restaurant with a race type canteen with tables, a lounge, a terrace near the river from where you can see pizza being made in one of the two wooden ovens and the scenic beauty of Italy.
Restaurant Eleven:
Known for elegance and glamour, this restaurant retains their name not only for service and food but also for   a once Michelin starred experience.
Gambrinus:
This is an ale house restaurant that offers tasty and yummy Portuguese dishes with the minimum three course meal, and is better known for their seafood, which never gets missed in their daily menu. They also house an infamous beer house. Nevertheless, they offer a varied menu with exotic flavors that are served in wood-paneled dining rooms.
Jardim dos Sentidos:
If you are looking for a Portugal Veggie cuisine, then this is one of the most popular eateries for the great variations in the dishes that they could offer, besides the buffet lunch and served dinners. In addition, this is one of the most popular restaurants for tempting desserts like passion fruit mousse; te place is known for its quality teas as well.
Apart from some of these top restaurants in Lisbon there are many other places famous for their signature foods as well. Do not forget to let us know about your culinary tour in Lisbon.
Image Credits: golisbon.com, restauranteleven.com 
Top Restaurants In Lisbon