Top Restaurants in Canberra
1 May 2011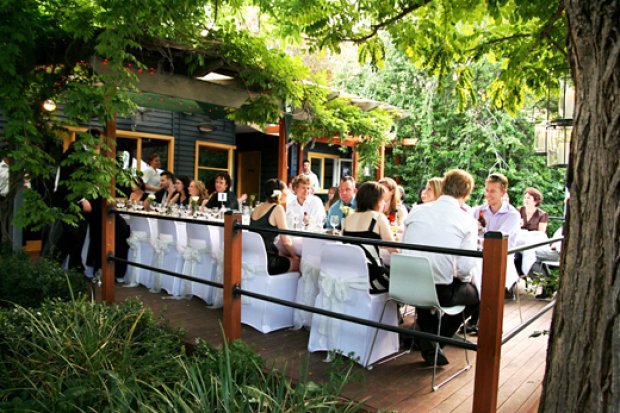 Canberra can be called a foodies' paradise because it offers innuermable choices for food lovers.  The top restaurants in Canberra offer International cuisine delicacies to match the seasonal changes.  Here are few of the top restaurants in Canberra which offer little more than a regular dinner.


Address: 12 Beltana Road, Pialligo ACT 2609 
This restaurant is placed adjacent to the Canberra airport and is easily accessible from any corner of the city.  The Podfood is set amidst Pialligo Plant farm. The restaurant operates from 1930's style house. The first look of the restaurant will wow the diners with its fine modeling. The wooden floors set against designer furniture render an appealing balance. In all senses the restaurant offers soothing experience to the diners, a warm welcome from the hustle bustle of city life. Master Chef John Leverink has gone out of his way to craft dishes which announce the arrival of seasons by the means of changing tastes and flavors.
What to order: The menu served at Podfood is purely Australian, you can choose from the broad array of dishes that are offered during the breakfast, brunch, lunch and dinner.
Senso Restaurant and Culinary Studio


Address: Level 1, Fyshwick Fresh Food Markets, Corner Dalby and Mildury Streets, Fyshwick ACT
Senso is situated just above the Fyshwick Fresh food market which apparently reflects in its food culture too. The people from Canberra enjoyed the culinary genius of Michelin chef for the first time through this restaurant. The Senso is not only a regular restaurant but a culinary studio where you can get hands on experience on cooking. The Senso also offers superb degustation dinner which is served from Thursday to Saturday. The place is famous for its various culinary activities too. If you make a planned visit then you can probably end being party to any special culinary event like the Six@Senso degustation dinner which offers six course menus. This occasion offers special culinary moments for the wine lovers and other food lovers to bind over the drinks.
What to order: You can order from the lavish gourmet spread offered by the restaurant.  It becomes little confusing to say what is best about this place because everything you taste here is exceptional and prepared by or under the supervision of chef Jan Gundlach who brings with him the culinary experience of working with the Michelin star restaurant.
Now you may know why actually decided to  place these restaurants in the list of top restaurants in Canberra.
Image Courtesy: webmenu.com.au
Top Restaurants In Canberra