Top Restaurants In Cape Town

29 Apr 2011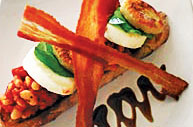 Cape Town is the food capital of South Africa. There are many top restaurants in Cape Town that are rated as excellent by the guests. These restaurants are known for fine dining and fusion of cuisines of different parts of Africa. Here is a list of some good restaurants in Cape Town.
This restaurant is at the Contantia Uitsig is one award winning restaurant has contemporary fine dining with the fusion of French meeting the Asian cuisine. 
This restaurant is located at the Cape Town Royal Luxury Hotel.  The grill room is known for its steaks, meats and shell fish. 1800 Grill Room serves with a style and contemporary feel. It has local delicacies and some international flavours too.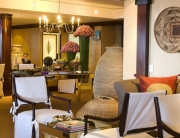 Azure Restaurant
This restaurant is the signature restaurant of Twelve Apostles Hotel And Spa. Azure has contemporary and relaxed interiors. The restaurant offers over 150 wine selections along with some exotic international cuisines and South African food. The restaurant address is Twelve Apostles Hotel And Spa, Victoria Road, Camps Bay, Cape Town. 
This restaurant is one of the top rated restaurants for past many years. It has been awarded for its fine dining and selection of food.  It has peaceful and relaxed atmosphere to sooth its guests. 
This restaurant is focused on providing a great combination of ethnic interiors and best available seasonal vegetables and other foods of rich African taste. Besides it has an exhaustive wine list to offer its guests. 
Bacini Restaurant
This is one of the friendliest Italian restaurants in Cape Town. It is famous for its pizzas and pastas and friendly service by the staff. It is located at 177 Kloof Street, Gardens, Cape Town.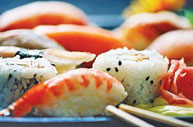 Asian-Asia Restaurant - Tyger Waterfront
Presents different Asian cuisines in a relaxed atmosphere. Few of its noted dishes are sushi, seafood, spring rolls, dim sums, and noodles. It is located at hop 3, Cascades 3, Carl Cronje Drive, Tygervalley Waterfront.
Bibi's Kitchen
This restaurant is a home for North and South India dishes in Cape Town. This place is rather busy with very friendly ambience. The ambience gives a glimpse of Indian culture. This restaurant has found a mention in the Wine Magazine. The restaurant is located at Medicentre, Broad Road, Wynberg, Cape Town.  
Visit Cape Town and enjoy the scenic beauty, culture and food at these top restaurants in Cape Town.
Image courtesy: dining-out.co.za, 18hundreddegrees.com,  bestcapetownrestaurants.com
Top Restaurants In Cape Town