Top Restaurants In Des Moines

28 Apr 2011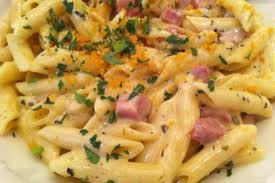 Creative chefs and top restaurants in Des Moines would tantalize you with many a culinary pleasure. Visitors can opt for familiar fares at places like Waterfront Seafood Market or turn adventurous with Tursi's Latin King Restaurant serving authentic European cuisine. Alternately, there are dining areas with clusters of restaurants fitting all budgets.
Not To Be Missed Top Restaurants in Des Moines, Iowa
Woody's Smoke Shack
2511 Cottage Grove Ave
Cuisine – Barbecue
Average rates - $30
Dine in or take out fabulous barbecue like baby back ribs, smoked ham, pulled chicken, smoked turkeys, chicken wings etc. Mouthwatering dishes and best home made corn bread of Iowa is the highlight of this eatery. Do sample the menu items while waiting to be seated!
Waterfront Seafood Market
2900 University Avenue
Cuisine – American
Average rates - $20
Eat fresh sea food dishes to your heart's content here at West Des Moines' favorite fresh seafood market cum restaurant. The seafood is absolutely fresh and you can even buy some to take home along with some tips on how to cook seafood by the experts here. The fresh fish and seafood you see in the market finds its way to your plate in the restaurant here.
Dos Rios Cantina and Tequila Lounge
316 Court Avenues
Cuisine – Mexican
Average rates - $30
Try out the traditional Guadalajaran recipes with a contemporary twist here. Made using local produce, diners can enjoy a wide variety of authentic Nuovo Cocina style cuisine from guacamole to tacos to margaritas with fresh fruits and agave nectar. Be it a dinner, fiesta-friendly lunch or any event, Dos Rios rocks. 
Centro
1007 Locust Street
Cuisine – Italian
Average rates - $30
Located at downtown Des Moines, enjoy delicious Italian fares along with sights and sounds of a typical Italian urban bistro. The menu here offers artisan breads, coal fired oven pizzas and mouth watering entrees. The menu changes often since fresh seasonal produce is used for the preparation of all the dishes.
Bistro Montage
2724 Ingersoll Avenues
Cuisine – Continental, American, European
Average rates - $25
Fresh produce go into the making of menu items like beef medallions with blue cheese, green peas and mashed potatoes, foie gras on chunks of apple filled spring rolls etc. the signature dish of this restaurant with tasteful décor is the flourless chocolate cake and raspberry sauce.
Check out these top restaurants in Des Moines to offer an exotic treat to your taste buds.
Image credit: gowalla.com  
Top Restaurants In Des Moines