Top Restaurants In Auckland

28 Apr 2011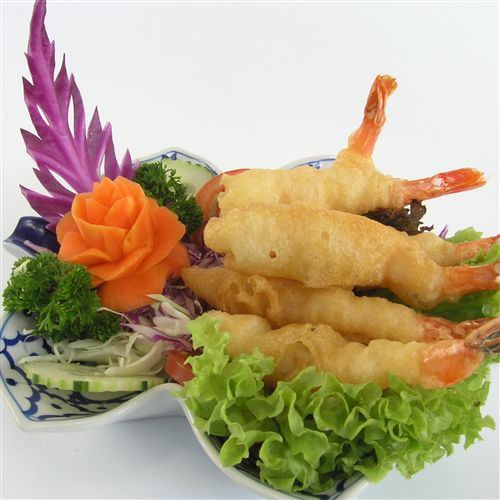 Auckland is an amazing place for tourism. To enjoy your time to the full, always make nice stay and food arrangements for your family. We have shortlisted few top restaurants in Auckland to help you sort out the best among these. 
Vinnies Restaurant: Vinnies is one of the leading restaurants of Auckland.  It began in 1990s and ever since has been offering nice food and fine wine along with some superb services.  It is located at 166 Jervois Rd, Herne Bay (bordering Ponsonby), Auckland.
The Village: This restaurant is a Thai restaurant in Auckland. So far one of the best places to eat Thai in Auckland. The food no doubt is good and so are the portions. But the biggest highlight is the very Thai atmosphere in the restaurant which only makes food much tastier. The Village is located at 10/415 Remuera Rd, Remuera, Auckland. Phone-(09) 523 3005.
Merediths Restaurant:  Located at 365 Dominion Road, Mt Eden Valley, this restaurant has been an awardee for best restaurants in New Zealand and has been recommended by the professional food critics. It serves international cuisines and gives a fine dining experience.
Kitchen Restaurant:  This restaurant is a part of Hotel De Brett. Its kitchen is under the award winning Chef Mark Sycamore.  It has a contemporary décor which suits its menu and ambience.  The Chef has set a huge menu to choose from.  You will enjoy your meal thoroughly.  For more information check out this link www.hoteldebrett.com - 3b O'Connell Street, Auckland - (09) 969 1545.
The French Café:  This café restaurant serves a nice blend of French cuisine and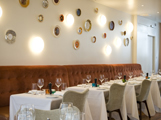 contemporary style of food. The foods in French Café have clean and intense flavours. It has been constantly been awarded for its fine dining.  For information contact- www.thefrenchcafe.co.nz,  210 Symonds Street, Newton - (09) 377 1911.
The Grove: This restaurant serves the classical New Zealand food.  It has authentic New Zealand food and a wine bar which serves handcrafted cocktails to its customers.  The Grove has a relaxed atmosphere and great ambience. For bookings you can contact www.thegroverestaurant.co.nz, Wyndham Street, Auckland - (09) 368 4129.
Bang Bang Café: This restaurant has  gone a step ahead from serving excellent food and wonderful atmosphere. This one is a child friendly restaurant. Families with kids can visit here with no worries about kids. There are high chairs and toys and activities for kids. And also have a kids menu. Bang Bang Café has earned Metro Best Baby-Friendly Cafe Award 2008. For information about this café contact 56A Brown Street, Ponsonby Auckland, (09) 361 6010. 
These are just few from various top restaurants in Auckland. You can refer the restaurant list and use the word of mouth to know more about restaurants in Auckland. 
Image courtsey: www.hoteldebrett.com , The Village restuarant
Top Restaurants In Auckland