Top Restaurants In St. Petersburg
26 Apr 2011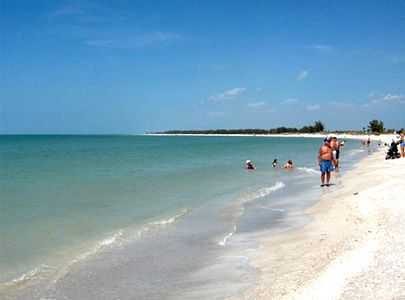 The top restaurants of St. Petersburg add flavor to the favorite vacation destination for the international tourists. Being located on the Tampa Bay, it is an ideal tourist spot to eat, merry and enjoy. Here is the list of some of the good restaurants in St. Petersburg.
Top 5 Restaurants in St. Petersburg
Red Mesa Cantina
128 Third St. S., St Petersburg, FL 
Being one of the top restaurants of St. Pete, this place serves Mexican and Southwestern cuisines. The restaurant has a romantic ambience with live music and outdoor dining setup. Some of the popular preparations are fusion tacos, grilled shrimp, Mexican baked apple turnover with special ice cream and Chorizo sirloin burger.
Lucky Star Chinese Restaurant
 4175 66th St N, St Petersburg, FL 
If you want to experience the taste of authentic Chinese cuisine, then this is one of the popular places to dine in St. Petersburg. The restaurant is based on Cantonese culinary style and it always gives importance to serve fresh and authentic food to the guests.
The Moon Under Water
332 Beach Dr NE, St Petersburg, FL 
With a dramatic name, this place is also another attractive location for the tourists of St. Petersburg. The restaurant serves English, Irish and Indian style cuisines. With a beautiful and romantic set up, this place is famous for the fish and chips it serves. If you love Indian food, then you can also try from an array of Indian style curries.
Ceviche Tapas Bar and Restaurant
10 Beach Dr SE, St Petersburg, FL 
It is the ideal location of St. Petersburg to experience delicate Tapas and Spanish food. Settled with a romantic environment, this award-winning restaurant is most popular for experiencing late night and outdoor dining. Here you can try from more than 100 Tapas menu in hot and cold variety. On top of that, it offers most authentic Spanish preparation from Northern part of Spain.
9 Bangkok
571 Central Ave, St Petersburg, FL
It is one of the top restaurants of St Petersburg and a great place to enjoy exquisite lunch. The restaurant specializes in Asian, Thai and Sushi cuisines. It is definitely the best Thai and Sushi place at St. Pete. With a beautiful and warm atmosphere, the location gives more importance to freshness of food, quality of food and portion size of food. Pricewise also, this is a reasonable choice for many.
If you get to visit St. Petersburg in near future, then don't miss to dine in these top restaurants in St. Petersburg to make your stay a mroe fun-filled and enjoyable one.
Image Credit: florida-attractions-info.blogspot.com 
Top Restaurants In St. Petersburg