Top Restaurants In Mexico
19 Apr 2011
Top restaurants in Mexico offer a diverse range of palpable food to suit the taste buds of British, Italian, Amrican and Mexican locals and tourists alike. You can find choicest food that will cater to your taste buds from taco food in the streets, family joints and stylish dine outs. Mexico is a culinary capital and certainly one of the renowned destination of food lovers from across the world. Housing almost 15000 restaurants, Mexico is now a epicurean melting pot. Find the list of 5 good restaurants in Mexico and make sure you visit them without fail.
5 Good Restaurants In Mexico
 Garduno's of Mexico
At the center of the chile country is the stellar Garduno's of Mexico offering the best chile recipes. Providing the authentic flavor of the chile harvest merging the sun and earth flavors, the patrons here vow by the homemade New Mexican recipes available at the place. All the menus are culinary marvels and this place has built a reputation never to let you down.
Bistrot Mosaico
You ought not miss Bistrot Mosaico when in Mexico, a chic restaurant with superb french flavors in the food they serve. The customers are mostly the Condesa crowd, enamored by the great atmosphere and food of the place. The handwritten menu will entice you to try every food on the board and on weekends you might have to make your way through the overcrowded place to try the best of its kinds salads and wines. This Paris styled restaurant is a creation of restaurateur François Avernin.  
Izote
Izote located at Polanco in Mexico, is a sought after place and its advised to make a reservation here to avoid stranding. The pre-hispanic  flavors that the place offers have won celebrities and local patrons alike. Great food and great service, the menu card is loaded with best  of the foods like shark fillet sautéed flavored spices, tender lamb steamed in Mexican style, tacos and tamales.
El Hidalguense
Located at La Condesa and La Roma, this restaurant offers Hidalgo-style barbacoa, a delicacy of tender mutton. The family has been preparing this homemade style  barbacoa, barbacoa tacos, with mutton drippings for four decades now and has been impressing the foodies for 15 years. A potent glass of pulque goes well with the sought after menu.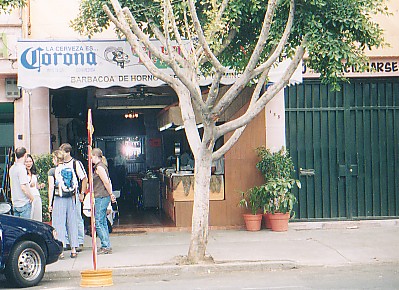 MP Cafe Bistro
This is a popular  eatery combining eclectic dishes of Asian fusion and Mexican. The place is hovered by trendy crowds combining best flavors of the town. The clientele vows by the duck taco, corn chowdar and seafood dumplings.  Gulp it down with wine varietals of the best kind from across the world.
So try these top restaurants in Mexico and enjoy variety cuisines.
Image Credits: fourseasons, flickr, flickr, potatomato, igougo 
Top Restaurants In Mexico