Top Restaurants In Jacksonville

18 Apr 2011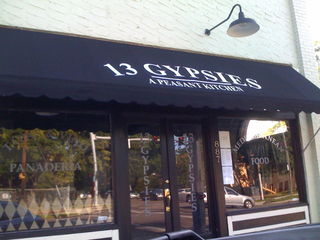 Dining at Jacksonville always becomes a memorable experience because of the top restaurants in Jacksonville. The largest city of Florida, U.S.A, is house to some of the best restaurants which meets everybody's appetite. Assorted cuisine along with elegant décor at Jacksonville's restaurant will compel you to visit these eating outlets again and again. So, let's have a look on some of the top restaurants in Jacksonville, Florida.
13 Gypsies
No matter what's your taste or choice, 13 Gypsies has everything for you. Though it specializes in Mediterranean, Tapas, and Spanish cuisine but it has never ending menu to meet soothe your taste buds. The restaurant is considered one of the top restaurants in Jacksonville for the true flavors in its dishes that have made it retain its top position since last 29 years.
Biscottis
You would experience a new dining style at Biscottis, which is reckoned as one of the top restaurants in Jacksonville, Florida. If you are not in a mood to snack on Steak Sandwiches, place an order for Honey Glazed Salmon BLTs, or unique gourmet Pizzas. They are great and worth eating every time you visit the place. And not to forget that the restaurant doesn't accept reservations, so head early before the entire table gets filled.
Chart House Restaurant
The tantalizing dishes at Chart House Restaurant are worth eating as they are prepared with utmost precision by their chef. In addition, the unique architectural interiors of the Chart House are mesmerizing, providing you one of the best dining experience of your life. Shrimp Fresca, Snapper Hemingway and roasted Prime Rib are some of the best preparation of this restaurant in Jacksonville.
Mojo BBQ
Plan a visit to Mojo BBQ; if you want to relish some of the best fried chickens and side. In addition, you would experience an ideal dining at Mojo BBQ which has made it one of the top restaurants in Jacksonville. Choose anything at this BBQ, they all will be cooked and smoked to perfection and thus you would enjoy great food here.
The Blue Fish Jacksonville
The restaurant specializes in American and continental cuisines and along with its exotic dishes its exceptional service are worth mentioning. Choose anything from Shrimp and Grits, Seared Scallops, Blackened and Bleu Filet Mignon or Shrimp on Mac and Cheese, they all are perfectly cooked and served at The Blue Fish Jacksonville
The above mentioned list must have given you an idea of some of the top restaurants in Jacksonville. So, plan a visit to this city and enjoy some of the great foods at the best restaurants of Jacksonville.
Image Credit: drfugawe.wordpress.com
Top Restaurants In Jacksonville