Top Restaurants In Pasadena

18 Apr 2011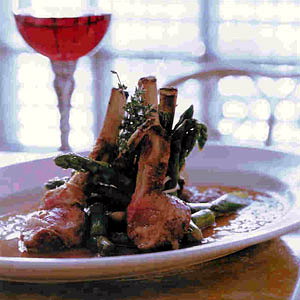 There are some really good restaurants in Pasadena. This is a vibrant city with wonderful culture and academic environment. Name the cuisine and you can find a restaurant that serves it. In fact you might find it extremely difficult to narrow down the top 5 or 10 places in this city. Here's a guide that will help make things easier for you to decide where to eat when in Pasadena.
24 West Union Street, Pasadena, CA 91103 (626) 683-9797
As the name suggests, the cuisine served here is very much Italian. It is open for breakfast, lunch and dinner but most popularly known for their Sunday brunches.  Il Fornaio could easily be rated as the best restaurant in Pasadena.  menu items to try at this eatery are the Bruschetta Caldas, the Carpaccio and the prosciutto. ItIl Fornaio is also counted amongst the best restaurants in Pasadena.
37 South El Molino Avenue, Pasadena, CA 91101
Located in the lovely old town of Pasadena, this restaurant is known for its seasonal menu. It has great service and a varied menu and you can easily bring your kids to this place because of the variety of dishes they serve. The kimchi tacos, calamari and crab cakes, the paella and seafood pasta are a hit with most people who dine at this trendy place. It is categorized as an American restaurant.
Mediterranean Cafe
273 Shoppers Ln, Pasadena, CA 91101
The beef and chicken kebabs here are to die for so definitely don't miss that when dining at this café. The meat is perfectly done, juicy and flavorful, and everything is priced quite moderately. There are quite a few dishes for vegetarians as well like the hummus, falafel, baba ghanoush and tabouleh.  The grape leaves with yogurt are also splendid. The service is ridiculously fast so you can be in and out in no time.
Arroyo Chophouse
536 S. Arroyo Pkwy, Pasadena, CA
For the best steakhouse in Pasadena, you need to hit up Arroyo Chophouse. They are known for their exquisitely prepared, mouth-watering steaks and chops, in a laid back, friendly atmosphere. The Service is professional and yet friendly at the same time. The prices here are a little on the high side compared to other restaurants in the neighborhood, but  only prime grade meat is served. If there is a special occasion you want to celebrate, pick this place. Leave some room for dessert as their chocolate soufflé is to die for.
Gale's Italian Restaurant and Bar
452 S. Fair Oaks Ave, Pasadena, CA
Another Italian restaurant that just makes you want to keep coming back for more. All the traditional Italian dishes at Gale's are made to perfection; the sauces are bona fide-tasting, and just the right amount garnishes the entrees. It's in the expensive side, but you won't regret spending the money once you're done.  They even serve little fresh-baked biscotti with after-dinner coffee. Definitely one of the best dining experiences in Pasadena.
Enjoy these top restaurants in Pasadena, depending on the kind of cuisine you want or the budget you have, there is really no shortage to choose from.
Image credit - Galesrestaurant.com
Top Restaurants In Pasadena