Top Restaurants in Buenos Aires
17 Apr 2011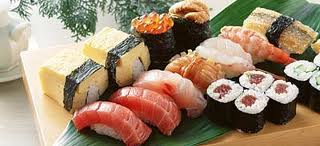 If you are checking for the top restaurants in Buenos Aires, then you are at the right place.  This blog offers insight into some of the good restaurants in Buenos Aires, the Argentinean country in South America. Read more to know about the top restaurants in Buenos Aires.
Cabana Las Lilas
This is one of restuarants, widely considered as the best for parilla serving the Argentinean beef that comes from the restaurant's private ranch. Some of the specialities at this place include dried tomatoes, mozzarella, olives, peppers and delicious garlic bread which will satisfy your appetite. Even sauteed veggies are served in style with professionalism, with limited  waiting time. The largest salad bar is the place to find your favorite salads that even vegetarians can be happy.
Café Tortoni
This is the perfect place for a snack after wandering along the Avenida de Mayo. But what makes this place is their smiling service whether you go in the early morning or in the late night, the service is always welcoming.
Bio
Is there any other part of the world that you can find a name of a restaurant much shorter than this? I can bet a billion dollar for this,  just kidding! Well, this is not only the name is attractive but also the dishes served by then are also yummy and attractive, most of them having a combination of Asian and Mediterranean. Most of the food items are served with some of the exotic cheeses and cheese foods are quite popular here.
Brasserie Pentanque
This Swiss born restaurant has a French styled setting with politely tucked corners. Well this is not only the restaurants interiors that are attractive but also the food that has the combination of the French and the Spanish, a few for example being, steak tartare, lemon chicken, trout with almonds, and beef bordelaise. They serve small portions for children also.
Casa Cruz
If you are looking for chic restaurant then, Casa Cruz is the one for you in the city of Buenos Aires. Some of the famous dishes in this region are rabbit, sea bass, parma ham rolls with many other exotic and flavor filled dishes.
Have a blast at these top restaurants in Buenos Aires the next time you vist the place.
Image Credits: en.deturismoargentina.com 
Top Restaurants In Buenos Aires