Top Restaurants In Berkley
17 Apr 2011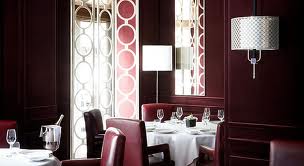 Wondering where to dine in Berkely? Follow my guide to the top restaurants in Berkley and I will tell you why these restaurants are better place to dine in Berkley.
Chez Panisse
This is one of the best restaurants that you can find in Berkley with the café in the upstairs  offering a la carte selections, while the specialities of the restaurant are enjoyed in the downstairs. This will include an ever-changing menu consisting usually of café, pizza, wood oven roasted seafood and any seasonal dessert. They concentrate mostly on the Mediterranean and Californian foods on their menu list. There are number of other benefits that you could enjoy by being a regular customer.
Corso Trattoria
What is good about this restaurant is that this is the only place in Berkley where you can enjoy sitting wherever you want in the restaurant. You could sit near the kitchen and watch the chef cook your food, sit in the bar's crampled tables and tell your woes and joy or in the diners corner in a neat table and spend the entire time with your family. Some of the specialities are pasta with braised beef and pork, chicken cooked in butter, mushroom pizza, and house made paleto and limoncello.
Rivoli
If you are looking for a perfect Italian restaurant in Berkely, Rivolo is one of the good restaraunts in Berkley run by the Family Wendy Brucker and Roscoe skipper, who share their duties. The restaurant is known for creating a friendly homely environment when you dine outside with them. Some of their Italian specialities will include Portobello mushroom fritters with lemon aioli, lobster mousse, hot fudge sundae.
O chame
O Chame is the restaurant in Berkley that is known for making the best Japanese cuisines using the best of the Californian ingredients to create a range of food courses, like appetizers, soups and main meals, but still they are great for soups topped with a grilled slice of what they are named after, like pork for pork soup. Some of the specialities apart from the interior calm environment are the soba noodles, smoked trout with spinach, seared tuna with sashimi and braised leeks, mushroom and green onion pancakes, caramel and balsamic gelato.
Vik's Chaat Corner
Where ever you go to any part of the world, Indian cuisines always find a way to the top of the world, and this is a creation of a Chopra family for producing Indian foods inexpensively and giving the best out of the varied dishes from the Indian recipe books like pakori chaat, samosa cholle, chicken biriyani, chicken kathi kebab and puffed rice salad. 
Image Credits: the-berkley.co.uk 
Top Restaurants In Berkley