Top Restaurants In Liverpool

15 Apr 2011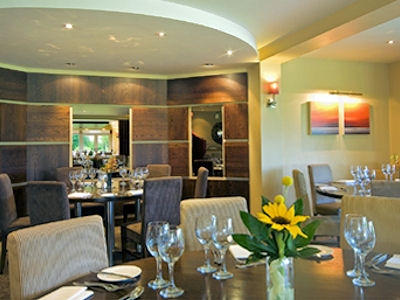 If you are planning to visit Liverpool, then information on Top restaurants in Liverpool would prove very helpful to you. Moreover, the city which is adjudged as 'World Capital City of Pop' has many good restaurants which are worth visiting. Delicious foods and elegant ambience are the trademarks of Liverpool restaurants. You can enjoy all types of cuisines ranging from European to spicy Thais. So, let's have a look on some of the good restaurants in Liverpool.
The Brasserie at Formby Hall
If you want to visit the best restaurant in Liverpool, The Brasserie at Formby Hall is a perfect place for you. Spread over 135 acres of parkland, this restaurant is known for some of the finest foods served in Liverpool. Chef Simon Bower is known to prepare delicate meals from the local ingredients which are worth trying.
The Central Rotisserie
The Central Rotisserie is considered as one of the good restaurants in Liverpool for its bistro, grill and bar, where one can go and relax and enjoy great meal. Open kitchen is also another important feature of this restaurant which helps you to enjoy the aroma of food while being prepared. Some of the great foods served at this eatery are  Spicy meatballs, Gourmet salads, Tandoori lamb chop platter, Steak burgers, and Hot Ciabattas, to name a few. It also forms an excellent place for organizing private parties.
Olive Press
This restaurant is considered as vibrant and thriving with life, so it becomes an ideal place in Liverpool to relax. Sandwich and pizza is the first thing that you should try here as they are perfectly prepared. Later on a three course dinner will make your visit at this restaurant a memorable visit.
Puschka
Puschka is one of the top restaurants in Liverpool that serves some of the best Britain cuisine along with colorful Mediterranean delicacies. Fillet of beef, Pink peppercorn cream, Walnut tartlet, Chive-butter shallots are some of the best foods served at this restaurant, which one should never forget to try.
Chaophraya
If you are an avid lover of Thai cuisine, then none can be better than Chaophraya Thai Restaurant & Bar. This is considered one of the top restaurants in Liverpool as it is a best place for any occasion, be it a quick lunch or relaxing evening meal. In addition, the service provided by the wait staff at Chaophraya is unquestionable.
Thus, we have seen that the top restaurants in Liverpool are the best places to meet everybody's appetite.  One can experience fine dining to great bistros at these restaurants, so visit the restaurant to dine and enjoy.
Image Credit:restaurantsofliverpool.com
Top Restaurants In Liverpool