Top Restaurants In Istanbul
14 Apr 2011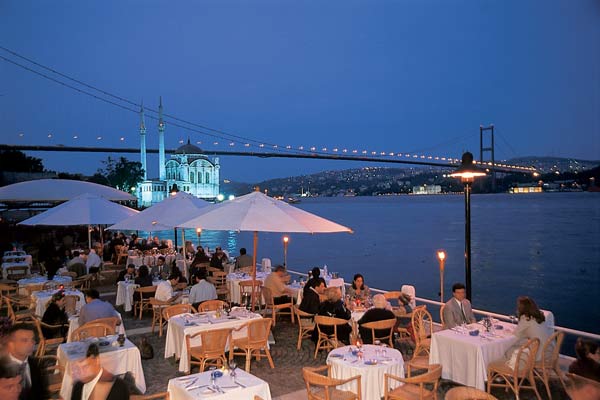 Istanbul is beautiful city and has rich cuisines to offer in the platter.  It is a place of restaurant dining and thus there is a beeline of top restaurants in Istanbul. There are luxurious dining palaces and also sidewalks cafes scattered all over, suiting everyone's budget and needs. The eateries are frequented both by the locales and foreigners alike. The menu card offers a great range of traditional and European preparations. Good restaurants in Istanbul are listed here to guide you the right way to find a right place for impeccable dining experience.
 Top Choices for Restaurants in Istanbul
Cintemani
 This is one iconic dining hub in Istanbul, located at the five star Ritz-Carlton. Cintemani Is luxury personified, a very elegant and lavish place to dine and relax. What one shouldn't miss here is the Bosphorus strait view. The platter includes primarily Mediterranean style fish, lamb, fresh vegetables and pastas, and Turkish dishes brought in inventive style by Chef Marcel Nosari. There is also exotic selection of wines, Cognac, Single Malt Whisky and best brands of Raki to compliment the food.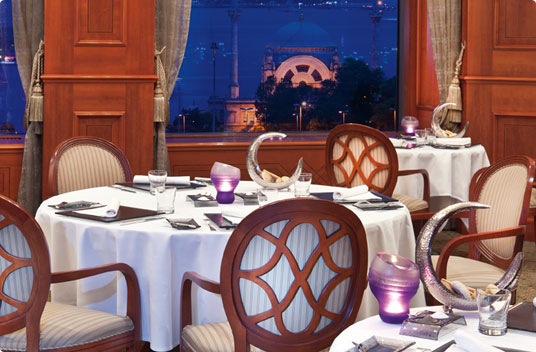 Amedros
 Get the best of both seasons: summer and winter at Amedros. Open air under the sky ambience hooks visitors in summer and winters are cozy in the interiors sitting beside crackling firewood. The in house speciality includes European and Ottoman cuisine and the unmatchable Testi Kebabi with fresh garden vegetables served in a sealed earthenware. Delicious food, both Turkish and international variety ensures frequent visit to this place.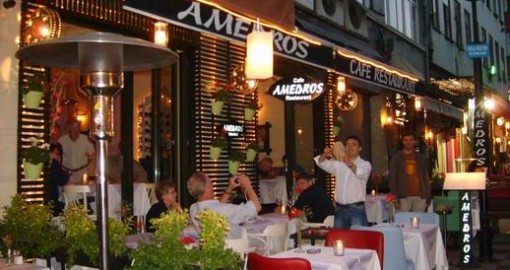 Kosebasi
 There is nothing like Kebabs in Istanbul and in Kosebasi, where you get to taste superb variety of kebabs. The place has been rated amongst the 50 top restaurants in the world and the top kebab joint in Istanbul. A bliss for kebab eaters, the place offers Shish Kebabs to chicken wings. Patrons frequent regularly to taste sheer quality food and competent service. There are many outlets in the city offering best variety of skewered meat. This up market place is oft visited by celebrities from across the world.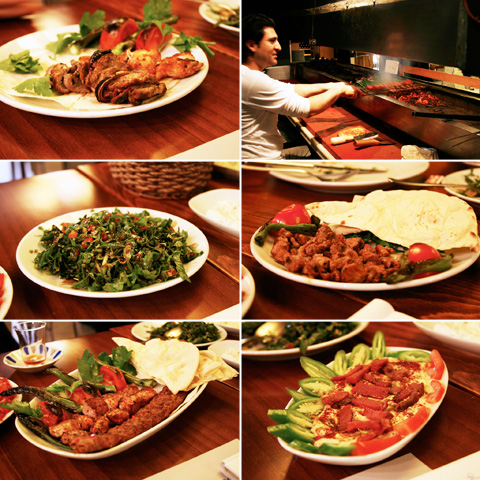 Mezzaluna
 Mezzaluna offers finest variety of Italian cuisine in town set in deconstructed atmosphere. This fancy outlet is a must place to dine in Istanbul, offering classic pasta dishes or thin-crust pizzas. 
Rich complement of Italian, French, Californian, Asian, and Japanese cuisine makes Istanbul, a place to remember for lifetime!
Image Credits: Feriye, Ritzcarlton, Stay, Scattidigusto
Top Restaurants In Istanbul