Top Restaurants In Frankfurt
14 Apr 2011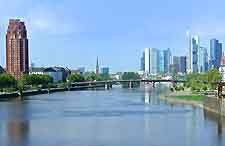 Top Restaurants In Frankfurt lists the name of significant and not-to-miss eateries in the city. One of the biggest attractions in Frankfurt is its beeline of top restaurants, each better than the other. Food in Frankfurt is sure to entice you with the best in dining and creative chefs. Good restaurants in Frankfurt have popular dining areas mushrooming around, offering visitors endless choices.
Good restaurants in Frankfurt you shouldn't miss!

 
Rosa Bistro

Frankfurts Westend, Frankfurt

 
A small French restaurant almost the size of a living room with pigs as the decorative premise all around you – on walls, ceilings and everywhere. Very unique and very intimate, with tables dotingly set. The fare is French-inspired with meat dishes from Burgundy. The food is fantastic inspired from Lyon based Chef Paul Boucuse.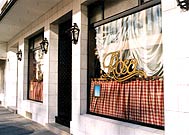 Andalucia

Bockenheim, Frankfurt
A perfect blend of comfort and affordability, Andalucia treats the guest with special and unique Spanish food served the homemade way. The crowd ranges from business man, big families and sudents, savoring on the Spanish delicacies like traditional tapas and à la carte dishes. The impeccable setting of landscaped paintings and wooden tables makes it very exclusive.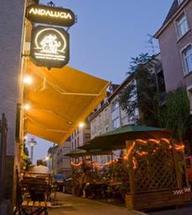 Sushimoto Arabella Hotel

60313 Frankfurt, Germany

 
Though in Germany, you can get a taste of Japan at Sushimoto Arabella Hotel. Sushimoto looks tantalizing with a spacious setting and tantalizing dishes like Teppanyaki grills cooked away by Japanese Chefs. The place delights with an array of tempting Japanese dishes. The place is worth going, not only ideal for a Japanese person but anyone who wants to try their hands in Japanese dishes.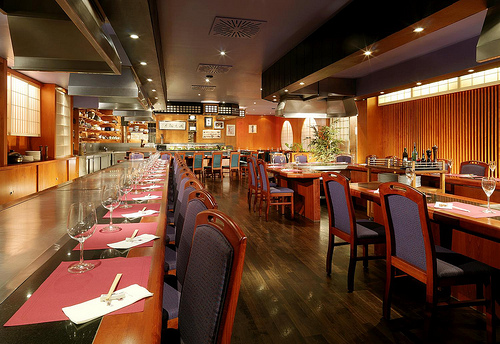 Opera

60313 Frankfurt, Germany

 
How about delighting yourself to ecstatic music while enjoying unmatchable Italian cuisine. Stylish and elegant, Opera is situated in the old opera house. Once inside, you are greeted into baroque-style armchairs bordered by golden rococo adornment. The ambience blends well with mood, the food and pricing which is just apt. Variety in wines and gourmet just enriches the visit to Opera.

 
With an intimate set up, excellent service and culinary Italian delights, you are surely not going to forget Frankfurt soon.
Image Credits: world-guides, cloudfiles, assets, flickr
Top Restaurants In Frankfurt