Top Restaurants In Fort Lauderdale

14 Apr 2011
An absolute delight destination for the foodies, ensured by top restaurants in Fort Lauderdale, the place also boasts of its beaches, museums, flea market and much more, and hence offers a perfect holiday destination with all the ingredients just in place. While one enjoys the sun and the sand, one can gorge on some of scrumptious cuisines in top restaurants in Fort Lauderdale. Apart from offering a wide range of continental cuisines, restaurants in Fort Lauderdale also claim helluva exotic sea food dishes to make the visit memorable for any guest. Right from fine dining experience to grab-a-bite adventures, good taste, it seems, is a trait of food offered by the restaurants there. So, if your next destination is Fort Lauderdale, these info will definitely prove useful.
Checklist of restaurants in Fort Lauderdale
Blue moon Fish Co:
Giving you a complete waterfront dining experience in the dockside, Bluemoon Fish Co offers an array of gourmet delicacies prepared from fresh sea food. The restaurant also boasts of having some award winner chefs on roll to dish out best of foods complemented by best of service in the restaurant. The pricing too adds to the pleasure of the foodies, who may enjoy without thinking much about the budget. The Steamed white water clams, New Orleans firecracker oysters to name a few of the most popular dishes served in the restaurants.
Chima Brazilian Steakhouse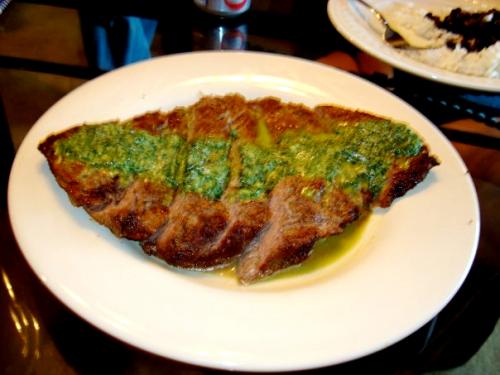 As the name suggests, Chima Brazilian Steakhouse can be rightly called as the ultimate destination for wine-lovers, who may only enjoy their favorite cocktails or exotic wines but also indulge in some experimenting combinations. And to complement some of the finest wines and champagnes are some fusion salads from Brazilian and American kitchen and meat items ranging from fish to sausages.  It qualifies as one of the top restaurants in Fort Lauderdale by being hugely popular among foodies, who love the beef ribs and smoked salmon salad.
Grill Room on Las Olas
Whether you savour the old traditional taste or the new experimented flavors, Grill Room on Las Olas has it for everyone. If you don't want to miss on Latin gourmet taste while you enjoy some contemporary flavors, this is the place to be. Ranked one of the top restaurants in Fort Lauderdale, Grill Room on Las Olas brings in a range of sea food, while you make up your mind to zero in on the best grilled beef or lamb.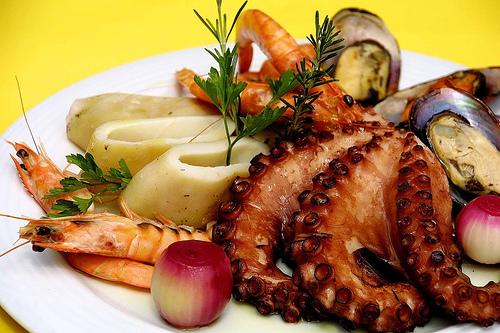 Grille 66 & Bar
Outdoor seating, and on the table some fresh sea food and prime-aged beef delicacies, the day is made at Grille 66 & Bar, one among the good restaurants in Fort Lauderdale. The restaurant was also adjudged  best in fine-dine place in 2010. They bring in some stone crabs, which are famous in Florida and also boats of a raw bar for foodies who love to experiment –to name a few—Twin Wild South Afrian Lobster Tail and Bone In Rib Eye. Ts definitely worth the money charged. Some seasonally inspired desserts complete the fine-dine experience like cherry on the cake.
Hi-Life Café
Serving some of the contemporary cuisines from American kitchen, Hi-Life Café is pretty popular among its visitors, who have also chosen it to be finest American cuisine restaurant through a website. As the name suggests it's a place to enjoy the hi-life while you get high with some soul satisfying food and drinks.  To begin with the appetizers like Shrimp Pil Pil or Tenderloin Tips geive a good preview of what's coming for the main course. Be it a candlelit dinner or friend's party, they have it all prepared for their customers in their special way, making it an ideal place for a romantic date.  
With some finest dining destination, top restaurants in Fort Lauderdale live up to the expectation of their visitors and make their visit one of the most delicious one, which one would savor for years.
Photo credit: ifood.tv
Top Restaurants In Fort Lauderdale