Top Restaurant in Perth

10 Apr 2011
The top restaurants in the city of light, Perth, make sure you have a lifetime experience with a wide range of cuisines from all over the world. So while the connoisseurs enjoy orchestral performances, and the youth explore the night life, foodies too can indulge in some of the best known recipes, fusion foods and inventive cuisines in some of the top restaurants of Perth. Restaurants in the one of the most livable cities in the world bring the world to you dished out in the most scrumptious manner in a plate-full. If your calendar reads a holiday in Perth in near future, here is some handy information for you regarding the top restaurants in Perth.
Foodie's choice
Opus Restaurant
32 Richardson Street
West Perth
Glamour combined with some heavenly food experience is what Opus Restaurant at the Richardson, in West Perth, promises and ensures. The phrase –change is good—is taken really seriously here, as the restaurant has seasonally changing menus. With their inventive methods with the West Australian ingredients, the chef makes sure that even to a regular visitor experiences a newness in his favorite dish. The menu boasts of some authentic Australian delicacies and some lip-smacking dishes of French origin. While dishes like Seared Yellow Fin Tuna, Sesame Seeds, Grilled Zucchini & Bocconcini can set the mood of food lovers, Dorper Rack of Lamb and Gulf of Carpentaria Tiger Prawns can take the delight to an all new height, only to reach the climax by a dessert like Roast Fig Vincotto Jelly with Brown Sugar Ice Cream and Cinnamon Cream. Ambience too is just right for any special occasion.
D'Thai Garden Restaurant
14 - Roche Rd,
Duncraig WA

 
A hot favorite among both the denizens of the city and the tourist, D'Thai Garen Restaurant comes as a good news and brings along some great party opportunities with authentic Thai food with a combination of modernity and a happy feel in the ambience. Apart from the lavish a-la-carte menu, the restaurant, which is among the top restaurants in Perth, also offers coffee and cake all round the day, making it apt for grab-a-bite busy bees, who can enjoy some good food on their busy tour trip.
Star Anise
225 Onslow Road

Shenton Park, Perth
Expect the unexpected at Star Anise, as the chef brings in a special combination of Australian cuisine with South Asian taste, making it a lifetime experience for the guests. Situated in suburban Shenton Park, the restaurant makes for a perfect place for social and business occasion with its private dining seating. Some of the popular food items are -- crispy aromatic duck, stir fried gai larn, sweet and sour blood orange sauce and lemon soufflé; lemon marscapone parfait,  Manjimup Marron and Hiramasa Kingfish. As every good things come for a price, this features in the list of good things that offers worth of every cent invested.
Restaurant Amuse
64, Bronte Street
East Perth
Restaurant Amuse, owned by a couple, has a number of awards to its credit for its fine dining, making it one of the top restaurants in Perth. The place can be best described as elegant and that has a seductive panache. The degustation menu also has option of tailoring according to the customer's need and choice. Charged at $125 per person, the whole experience is a treat to both the taste buds and pocket. Among some of the must-try items in the menu they have – Crab, finger lime and sea lettuce in the non-vegetarian snack section and mushroom, hollandaise and egg yolk in vegetarian snack.  While wines in degustation menu come for $70, the restaurant does not offers a-la-carte.
The Gala Restaurant
22 Kearns Cres,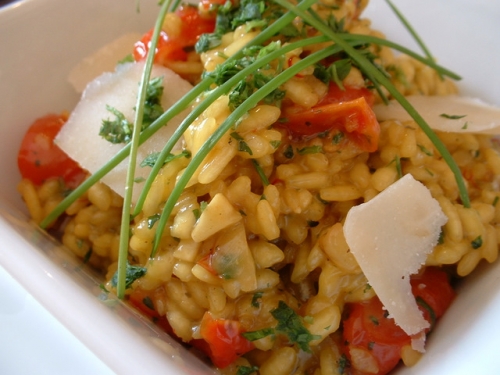 Applecross WA

 
Counted as one of the premier restaurants in Perth, The Gala Restaurant brings in for their patrons some choicest of fusion food from Europe made from the best of local ingredients in an innovative way, making a dish nothing short of a piece of art. The menu offers Seafood Bouillabaise, Quail Salad with apple Balsamic Glaze,  Crisp Risoto Cake filled with Ringwould Goats Cheese, Crisp Salmon Roll & smoked Kingfish, Prime Beef Fillet slowly cooked in Woronow Butter, Vegetables sauteed in tomato herb butter, lychee jelly and rice pudding.
With a list and information about the top restaurants in Perth, it will be yet another reason for all of you to plan a trip to the city of light, if already planned, this  list will help you make your trip a lot more delicious.
Photo credit: Ifood.tv
Top Restaurant In Perth