Top Restaurants in Dubai

10 Apr 2011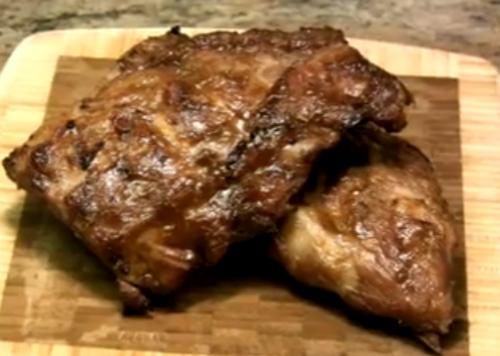 Missing out on the top restaurants of Dubai can be rightly called as injustice to oneself, because the global city and the business hub of the world has some of the best and choicest cuisines from all over the world. Whether you are there to shop, business or just holidaying, good food fits into all the plans, isn't it? The unique selling proposition of the food world in Dubai is that they really know that they are the hub and hence they make the guest feel at home by making all kinds of cuisines available in their best avatars. So, while you savor the flavors of the Emirates, you may also try some Indian or Italian dishes, making your table a lot more global.
Billy Blues
Are ribs dishes you weakness, then you are at the right place. As Billy Blues bring you some lip smacking ribs and steaks. Heaven for a non-vegetarian, Billy Blues is a must for every visitor, who loves good to explore varieties in ribs and steaks. You may expect some indigenous recipes combined with Texas hospitality. Right from seafood to barbecue and salads to burger and much more, the restaurants has it on its menu. To name a few – US Ribeye or Sirloin steak, charbroiled chicken breast, Shrimp and Pasta, Blackned Dori fillet and Homemade Granny Smith Apple Crumble to finish with. Prices are as delicious as the food which is a double merry.
Antique Bazaar
While you shop or go site-seeing and get suddenly reminded of bylanes of Indian market or aroma of Indian spice, your ideal next desnation has to be Antique Baazar restaurant. The restaurant celebrates the essence of Indian art, artifacts by using them to complement their rich Indian menu. Right from the décor, which has carved furniture brought specially from India to the music, which is pure Indian folk music, everything complements the food and successfully creates the ambience of Indian leisure—the king size. Recommended for a out-of-world experience of Indian Hospitality right in the heart of Arab land.
 Ashiana Restaurant
Ranked one the best restaurants in Dubai, Ashiana Restaurant, is a part of Sheraton Dubai Creek Hotel.  The restaurant is equally popular among both budget travelers and money-is-not-a-problem people. The rates are as mouth-watering as the food is, and to complement that the décor makes it a class experience for any and many. While the food served is a wide range of cuisines, the music keeps you in Dubai by playing some classic and contemporary Arab music. Your limited knowledge about the Indian items in menu will never be deterrent, as the staff is always ready to help you choose the best for you.
Al Qsar Restaurant
Looking for authentic Middle Eastern food to complete your Dubai experience – Al Qsar is the place to be. Exemplifying the culture and taste of Dubai, the restaurant makes itself the first choice for corporate dinners or social get-togethers. While you relish on some Baklava, Tahini or Labneh, a few of authentic Lebanese delicaies, you may find yourself raving about the excellent service there.
Rhodes Mezzanine
When they offer some salmon with buttered spinach, divine pork belly, creamy crab risotto – it really becomes a tough choice. After all, it's not for nothing that Rhodes Mezzanine features among the top restaurants in Dubai. The menu will spoil you for choices, as every dish sounds, looks and tastes as good as the other. And to top it all, the service is encourages you to be there and enjoy more. You may complement you main course Arab dish with a British dessert to make it a complete and varied experience.
Whatever your taste may be, top restaurants in Dubai are there to make you feel at home and alos enjoy the attention and treatment deserved by a guest.
Photo credit: ifood.tv
Top Restaurants In Dubai