Best Seafood Restaurants of 2010

25 Dec 2010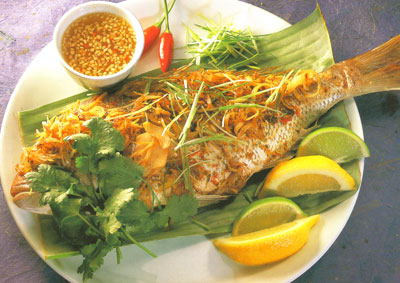 A comprehensive list from the world over of the best seafood restaurants of 2010
When you say seafood, the first thing that crops up in your mind is Thai, Caribbean, Italian and French cooking. This could be why some of the world's greatest seafood restaurants are in these places.
Though this is largely true, there are some places in the world, which are separated from sea by a couple of hundred kilometers and still have an enviable seafood culture. For example, in Moscow there is O'MAR, 5/3, Teatralnaya Ploshad. This place has much to offer – from live lobster and fresh fish to wines from countries like France, Italy and Spain this plce has them all. They even serve desserts which are made in house. Plus there us the classical jazz and blues music, clubbed with some theatre and cigars. Fresh lobsters served with mushrooms and cognac sure beats any Mediterranean eatery.
At Seeda Thai one can enjoy the authentic Thai fare along with some Vietnamese dishes. This has been given a thumbs-up by the New York Times and Gourmet. In New York, one must go to Hooter's, which is near Broadway. Wings, sea food and sandwiches are all served by the Hooter Girls and they have casual dining options both inside and outside the place, with the jukebox playing 50s' and 60s' music. It has been motre than 20 years, since the Francisco's Centro Vasco, opened shop, and started selling classical Spanish delights. Their lobsters are said to be the very best.
The New Island Restaurant, Rumyantsevsky spusk in St. Petersburg, will provide you with a memorable experience. This is Russia's only floating restaurant, dining while gliding over the river Niva is a treat. The fish and everything else is cooked on board at the restaurant's state-of-the-art kitchen. And if you feel like some carribbean, try hitting the Meson Caribeno, at the Greenwich Village. Try the curried Meson Caribeno dish at this scenic spot. They even serve cocktails.
Im age Credit: www.ifood.tv
Best Seafood Restaurants Of 2010