Top Toronto Restaurants Of 2010

25 Dec 2010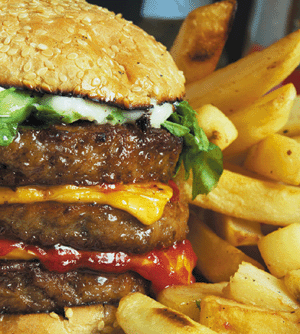 Here is a list of some of the top restaurants in Toronto of 2010.
Food trends are totally in vogue this season. Let's say that everyone is eating like there is no tomorrow! Toronto's dining scene has improved quite a bit and has in fact increased since recession. 
From small cafes and bistros to coffee shops and celebrity owned restaurants, Toronto now has them all.
Hoof Cafe
This café serves their meat real fresh. They have their own farm, where they raise their own pigs, so that they can control what they serve to their clients. Their bone marrow donuts are a big hit and so is the tongue grilled cheese.
Scarpetta, Thompson Hotel
This is a boutique hotel and falls under the luxurious category. It is run by New York super chef Scott Conant. He creates some fabulous Italian fares, like the spaghetti with tomato and basil using locaaly sourced ingredients, and at most times, the dishes are prepared in the traditional manner, following the slow roasting technique.
Ruby Watchco
Run by celeb chef Lynn Crawford, Ruby Watchco has a long reservation list for anyone who is waiting for an entry. The restaurant has locally sourced eats, which are fresh. The menu is fixed, nut it changes according to the season to accommodate the local producers of that time.
La Bettola di Terroni
Imagine a pastry that is filled with Nutella! That is the As La Bettola di Terroni delicacy for you. La Bettola is hole-in-the-wall in Italian, and this is the latest from the restro family of Terron. This place serves pastas, pizzas and salads and is forever packed with tourists. Their grilled spicy Italian sausage and deep-fried eggplant Panini is said to be the best.
The Burger's Priest
Chewing on burgers is a fad, people in Toronto love to follow. This fast food point, called The Burger's Priest is at Leslieville, and it is a fast food place where one has just time to grab the burger and pay in cash. You can indulge in a Priest burger, and ask for a cheese burger, which is deep fried with a side order of chilli cheese fries.
Enoteca Sociale
They have a rustic Italian setting and they serve authentic Roman fare. Their portions are small and they serve wine by the glass, which means one can have some good food and some great wine, all under $ 80.
Guu Izakaya
This is a Japanese food inspired place, which is creating quite a stir, even without serving any sushi. They have large tables, where the customers can all sit together like for a communal meal, drink some inexpensive booze with food served in small plates. The Tuna sashimi and deep fried oysters are a hit and so is the pork intestines which are pan fried.
Brockton General
This is a snack bar that is open till very late. The décor is based on the old world summer time feel. It is perfect for those late night hunger pangs, and you can indulge in and includes small portions of almonds, olives, pickled veggies, cheeses and mousse. The menu changes often and the best dishes are the boiled pork shoulder, raw turnip salad and duck liver.
Image Credit: www.ifood.tv
Top Toronto Restaurants Of 2010