Ghost bottle gourd tree..
1 Aug 2007
I got these photos in an email today from a friend. Â I'm not sure who took them or I would give the credit - He didn't know either (I found them on a few places on the internet too but they didn't give credit to anyone else either...). Â Here's what it said under the photos :
This tree is a bottle gourd tree, but the fruit is deformed to look like ghost face so people called it "ton namtao phi" (phi = ghost, ton=tree, namtao is the name of the type of tree).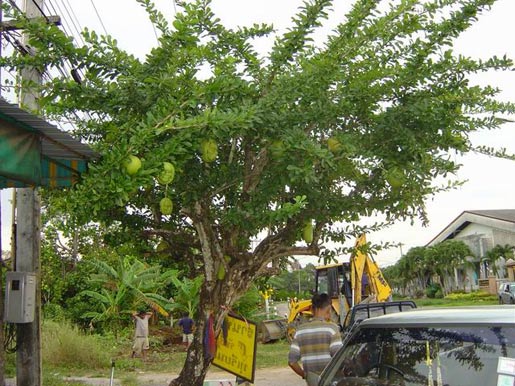 It kinda gives me the heebie jeebies to look at them... 
Ghost Bottle Gourd Tree..